The Day Trip Of A Lifetime You Can Only Take In North Dakota
Whether you're a resident or a visitor to the Peace Garden State, you've likely wondered, "what are some day trips near me in North Dakota?" There's a trip in North Dakota that draws in thousands of tourists, a trip that us North Dakotans should definitely do at least once in our lifetime if we haven't yet. The reason this place is so popular is that it is truly one of a kind and there is no other place in the world like it. It is one of the last remaining slices of the Old West and is actually a place where the buffalo roam. It's unique and will leave an impression on you for life, and here's why you should take a trip there: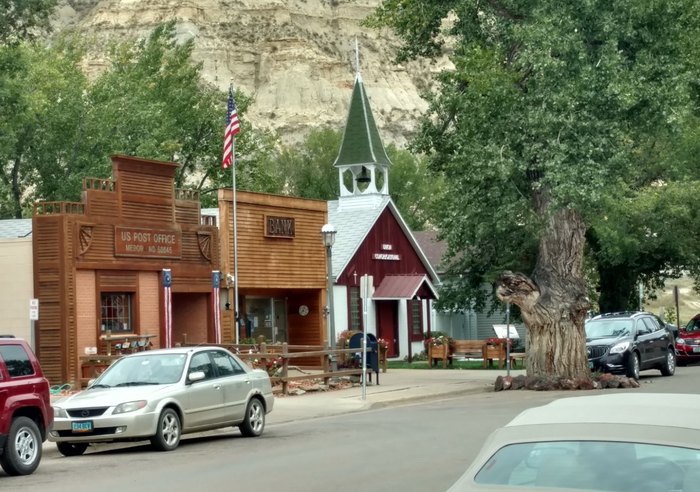 So if you find yourself in Billings County wondering, "what are some day trips near me in North Dakota?" you're in luck. Truly, there's no other place quite like this for a day trip. To learn more about it and all you can do there (because this is just scratching the surface), check out the Medora website.
Need some more North Dakota trip ideas? Check out our list of 11 Incredible Day Trips In North Dakota That Will Change Your Life.
OnlyInYourState may earn compensation through affiliate links in this article. As an Amazon Associate, we earn from qualifying purchases.
More to Explore
day trips near me in north dakota
What's a famous historic attraction in North Dakota?
North Dakota may not be one of the oldest states in the U.S.; however, the state is absolutely brimming with must-see historic attractions. One site in particular that could impress historians and architect buffs alike is the 1883 Stutsman County Courthouse. To start, it's the single oldest surviving courthouse in all of North Dakota. Moreover, it's also considered to be an exceedingly rare example of the Gothic-Revival architectural style that can be found in the Upper Midwest. The 1883 Stutsman County Courthouse is listed on the National Register of Historic Places and is located on Third Avenue in Jamestown, North Dakota. Some other famous historic attractions in North Dakota include the Fort Totten State Historic Site, Pembina State Museum, and Bagg Bonanza Farm.
What day trips can I take in North Dakota?
North Dakota is a vast territory, and one of the best ways to explore it is to get in your car and visit as many different regions as possible. From charming small towns to cozy saloons, restaurants, and natural wonders, there are so many places of interest in the Peace Garden State. Some of the top day trips in North Dakota to take include the State Capitol Grounds, Fargo Escape Room, Fort Abraham Lincoln, Strasburg, the Killdeer Mountains, Valley City, the International Peace Garden, Lake Sakakawea, Theodore Roosevelt National Park, Scandinavian Heritage Park, and, of course, the town of Medora. How many of these unique day trips in North Dakota have you experienced?
Related Articles
Explore North Dakota
Featured Addresses