Take A Look At What Life Was Like In 1935 In North Dakota
It was a simpler time back in the mid to late 1930s in North Dakota. It was also a time of hardships due to harsh droughts and the Great Depression. We can only imagine what life was like back then, nearly a century ago, but photography preserves a window into what it was like to live back then. Take a trip through the history of North Dakota with these amazing rare photographs. The text with each photo is the original caption given by the photographers who captured these moments.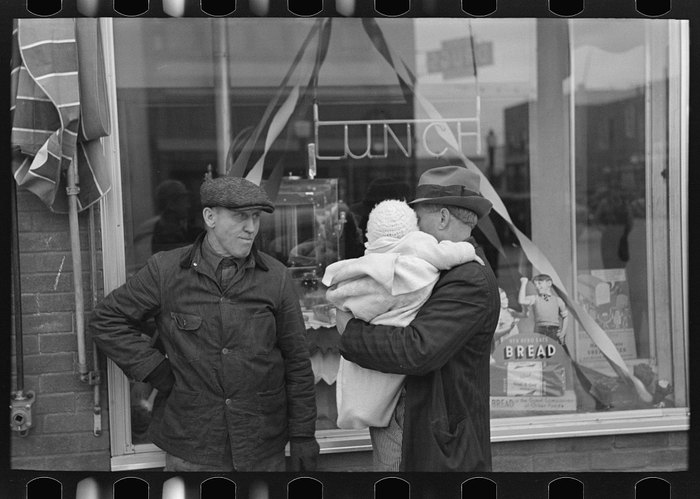 Does your family have any stories from the history of North Dakota or any old photos of North Dakota? You'll find even older historic photos of ND by following the link.
OnlyInYourState may earn compensation through affiliate links in this article.
Address: North Dakota, USA
History Of North Dakota
March 12, 2020
What is the oldest town in North Dakota?
Through the history of North Dakota, many of its towns and cities were founded in the late 1800s. One town far surpasses that time, and it is the oldest town in the entire state. Pembina, located in the northeast region, is not only the oldest settlement in the state but the entire original Dakota Territory, which includes South Dakota. It was originally established as a trading post in the late 1700s, not long after the United States was formed. It was recognized as a part of the country in 1823 and then officially founded in 1843. In comparison, most of the rest of North Dakota's oldest cities weren't founded until the 1870s. Pembina is one of a kind!
What are the oldest businesses in North Dakota?
If you're interested to know what business of the 1930s in North Dakota might still be around today, you're in luck. North Dakota has a handful of places that have been around for even longer than that. Peacock Alley, located in Bismarck, is the oldest, longest-running restaurant in the state. They are known for their great steaks and cocktails, and quite a variety of famous guests that have visited over the decades since it was established in 1933. The state is also home to the oldest, continuously-running movie theater. Located in Lisbon, the theater first started showing moving pictures in 1911 and is still showcasing today's films.
How has North Dakota changed over the years?
As you might have been able to tell from these historic photos of North Dakota, things have changed since then. The state has gone through changes over time, like going from gravel roads to establishing permanent roads and interstate systems. There are cities that have become huge and small towns that have disappeared altogether. We've seen multiple oil booms flooding an area with workers and then emptying just as quickly. Despite all of this, many of North Dakota's core values and ways of life have seemed to hold in place and many communities have stayed strong throughout the years.