This Charming Town In North Dakota Is Perfect For A Summer Day Trip
The summer days are long and you've got some time to use, so why not take a day trip to a place you might not have been before? There are many small towns in North Dakota that would make perfect trips to give you the full experience all in one small area and to enjoy the small town charm you might not get at home. You can walk their main street and check out all the local businesses and then see what the surrounding scenery has to offer or what local attractions may be near by that you can visit.
One town that has the perfect amount of a bit of everything is Kenmare. This town, located northwest of Minot, has a population just over 1,000. It is also conveniently close to the Des Lacs Refuge, one of the best wildlife viewing opportunities in the state. Over 250 species of birds can be observed there and a plethora of other creatures roaming wild.
The city itself is teeming with small businesses. Take a stroll on foot and explore some of the shops, or take a break for lunch at one of their restaurants like the One Stop Burger Shop or South of the Border. They'll serve up delicious food for you any time of the day. Kenmare's Historical Society has a restored "Pioneer Village" with buildings, a museum, and artifacts from the town's earliest days that is awesomely fascinating. After that, if you stop by the town on a Friday or Saturday, you can stop by the historic Kenmare theater and catch a flick at night.
The town may be considered small to some, but don't let that fool you; Kenmare is delightfully fun to visit if even just to get away from everything else for a little bit. There's so much to see and do!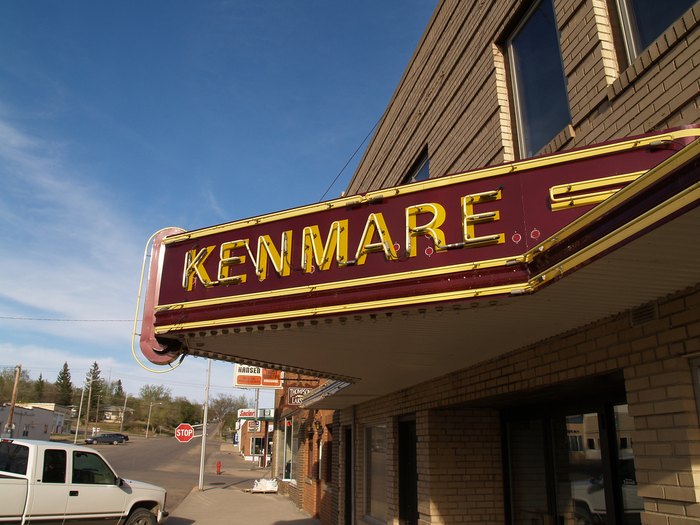 Have you ever visited Kenmare? There are tons of other small towns in North Dakota that have their own unique characteristics and beautiful scenery. We made a list a while back of which towns in the state have the prettiest surroundings, and Kenmare made the list! Check out what other towns were included here.
OnlyInYourState may earn compensation through affiliate links in this article.
Related Articles
Explore North Dakota