These 10 Iconic Foods In North Dakota Will Have Your Mouth Watering
There are some iconic foods in North Dakota that pretty much any North Dakotan has had at least once, if not a hundred times, in their lifetime. A lot of them are German or Norwegian based foods since most of the state's population stems from both German and Scandinavian immigrants settling the state and passing their family recipes down generation after generation. And, of course, some of them are just classics that pretty much everyone loves.
Be warned: reading this list might cause extreme cravings and hunger for some delicious, home-cooked meals. Proceed with caution!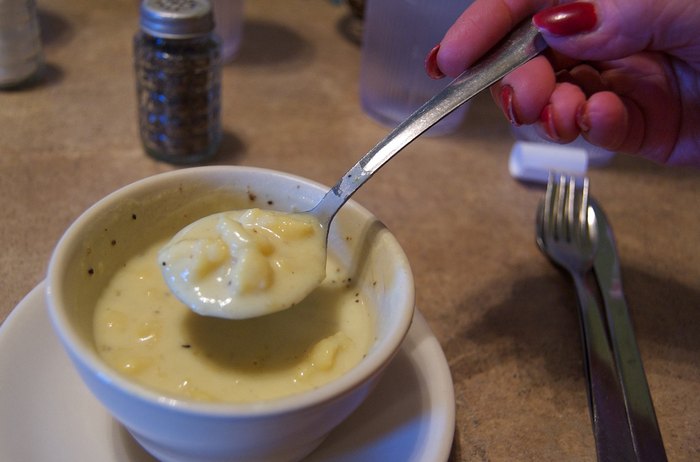 Are you drooling yet? I know I am! What are your favorite iconic foods in North Dakota?
OnlyInYourState may earn compensation through affiliate links in this article. As an Amazon Associate, we earn from qualifying purchases.
More to Explore
Iconic Foods In North Dakota
What is North Dakota known for?
Along with the foods North Dakota is known for, there are many other aspects of the state people often think of. The grassy prairies are home to its iconic bison herds and its lakes are popular for fishing that people travel far and wide for. It's known as the breadbasket of America because of the large amounts of farmlands that cover it, especially for its durum wheat - most widely used for a huge portion of the noodles the country consumes. Additionally, its largest city, Fargo, is a well-known place after the cult classic movie by the Coen brothers of the same name was released in 1996.
Which restaurants serve the foods North Dakota is known for?
You can find some of these most popular foods in North Dakota at quite a few restaurants and eateries. Kroll's is a small diner chain based in the state that serves knoephla, fleischkuekle, and so much more. Caramel rolls, another well-loved ND food, are served at bakeries like the Bread Pan Bakery in Langdon or at cafes like Darcy's Cafe in Grand Forks. You'll find fantastic hot beef and hot turkey sandwiches at Charlie's Main Street Cafe in Minot. There's no better place for North Dakota's favorite fish, walleye, than the "walleye capital" Garrison, and Ye Olde Malt Shoppe & Eatery has some of the best in town.
What are the most iconic restaurants in North Dakota?
Beyond the most iconic foods in North Dakota, there are iconic restaurants that everyone should try. The HoDo in Fargo serves a wide variety of high-quality cuisine, plus it's located in one of the most unique and well-known hotels in the state. Peacock Alley in Bismarck is the longest-running North Dakota restaurant and people love their spectacular steaks as well as their fascinating history. In Medora, Theodore's Dining Room sees thousands of visitors every year and they enjoy the historic western feel of the place as well as the impressive menu.
Related Articles
Explore North Dakota
Featured Addresses