The Story Behind North Dakota's Most Haunted House, The Lion House, Is Downright Terrifying
Whether you believe in the paranormal or not, this house and its story will still freak you out. There are a few notoriously ghostly spots here, but this might just be the most haunted house in North Dakota. It's certainly one of the creepiest. The house is known as the Lion House, but its official name is the McGillivray House – named after the man who had it built in Dickinson in the 1890s, A. C. McGillivray. It's been in the renovation process for the past two decades by multiple owners with no one to complete it; everyone who buys it leaves before completion. It makes you wonder… why?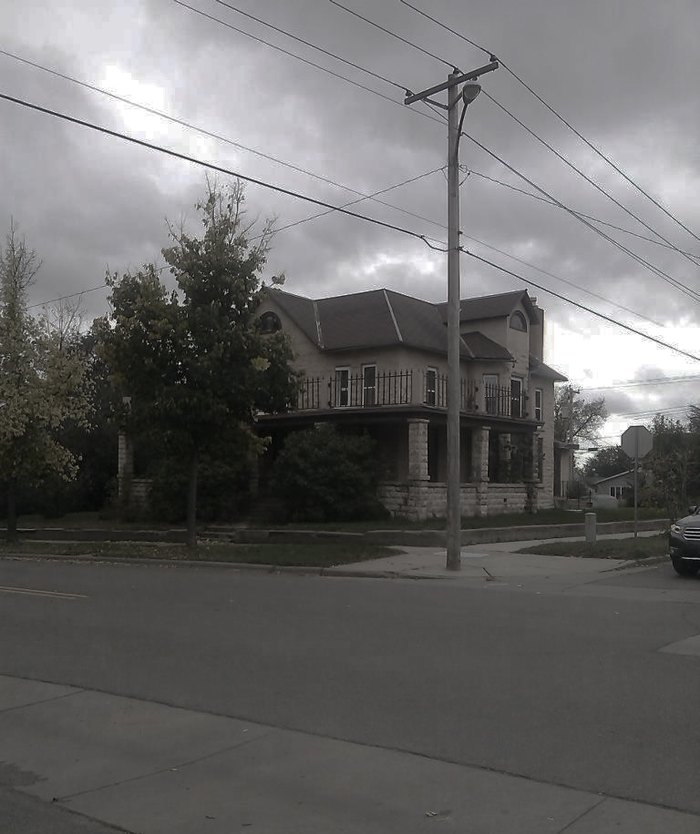 After that, many people have reported weird occurrences happening at the Lion House. Even locals who live near there have said they felt uneasy going by it. Back when it was an apartment, there were renters who claimed that they saw the ghostly figure of a man around the house. Was this man Mr. McGillivray himself? Or was it possibly the insane father? We'll never truly know, but what we do know is that this stone fortress holds deep, dark secrets, and if walls could speak…I don't think I'd want to listen. If there is any spot that has a lot of ghost stories in North Dakota, then this is one with the most.
If you're interested in learning about more creepy places in North Dakota, follow the link – they'll make you want to keep your lights on tonight!
OnlyInYourState may earn compensation through affiliate links in this article. As an Amazon Associate, we earn from qualifying purchases.
More to Explore
Most Haunted House In North Dakota
What are the most haunted places in North Dakota?
This is just one of many allegedly haunted places in North Dakota. Other people claim that spots like a church in the tiny, near-abandoned small town of Sims has a resident ghost called the "Gray Lady of Sims," that's been haunting the church and parsonage for decades. The Harvey Public Library in Harvey, North Dakota supposedly has a ghost named Sophie haunting the stacks - someone who had her life brutally cut short on the very grounds the building stands today. San Haven Sanatorium in San Haven, North Dakota is one of the creepiest spots in the state, many people believing it to be full of lingering spirits.
Are there any haunted restaurants or bars in North Dakota?
With so many ghost stories in North Dakota, there must be an eatery or bar that has a couple of ghosts, right? According to some, the answer is yes. Saul's in Minot, North Dakota is supposedly the most haunted. There is a ghost in the 1920s speakeasy-themed bar that supposedly messes with employees and patrons sometimes. Saul's is also interesting in that it runs exactly like an actual speakeasy, being hidden and requiring a secret password to enter. The only difference is that it is actually all legal. Talk about a different place to visit!
What are the creepiest cemeteries in North Dakota?
There are certainly creepy places in North Dakota that already stand out, but cemeteries can give you chills just about anywhere. The state has some spooky places of resting that are notorious for this. The Riverside Cemetery in Fargo is one of the most known. Paranormal investigators have visited it with supposed ghost-detecting equipment and a few of the specific graves go off the charts and even produce spooky noises on their own. There is also a handful of abandoned town cemeteries that are practically lost to nature and are definitely on the creepy scale.
Related Articles
Explore North Dakota
Featured Addresses