North Dakota's Stunning Gol Stave Church Is An Architectural Masterpiece
Did you know that around 35% of North Dakota's population is of Scandinavian descent? Many North Dakotan's ancestors immigrated from countries like Norway or Sweden to start a life on the prairie in the 1800s. These people brought their culture with them so that today it's common to see things like lefse with recipes passed down for generations or say things like "uff da" in ND. If you're of Scandinavian descent, or simply enjoy seeing pretty things, there is a place in the state you must visit: the Scandinavian Heritage Park. Within it is a beautiful church in North Dakota unlike any other.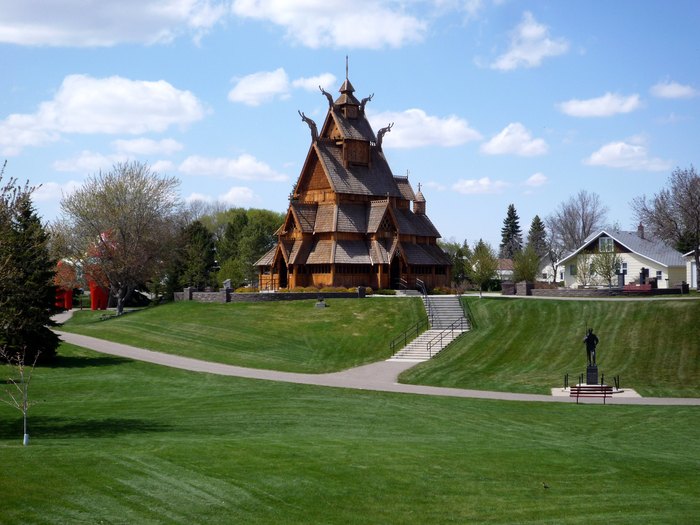 If you'd like to tour the Gol Stave Church, you can visit the Scandinavian Heritage Park from 11:00 AM to 4:00 PM every day. Visit their website for more information.
Here are more beautiful churches in North Dakota. You don't have to be religious to appreciate the works of art that are these structures!
Address: Scandinavian Heritage Park, 1020 S Broadway, Minot, ND 58701, USA