Here Are The Best Times And Places To View Fall Foliage In North Dakota
Harvests are well underway and fall is right around the corner for legendary North Dakota, whether we are ready for it or not! After these last days of summer, we still have this one more season to enjoy before winter arrives in full force. And in the Peace Garden State, it is a beautiful season for sure! Many trees here will go through the annual transformation of vivid reds and golds and it is a sight that is nothing short of spectacular. Fall in North Dakota is a special time unlike any other.
The folks over at Smoky Mountains are kind enough to create a fun way to see when and where the peak fall foliage times are (or, rather, when they think they'll be) so you can plan your leaf-peeping accordingly. Take a look: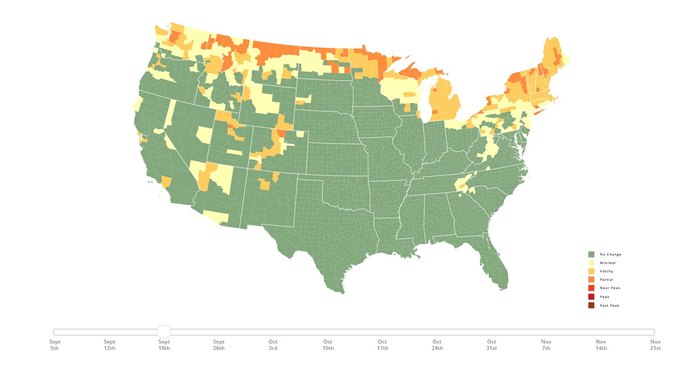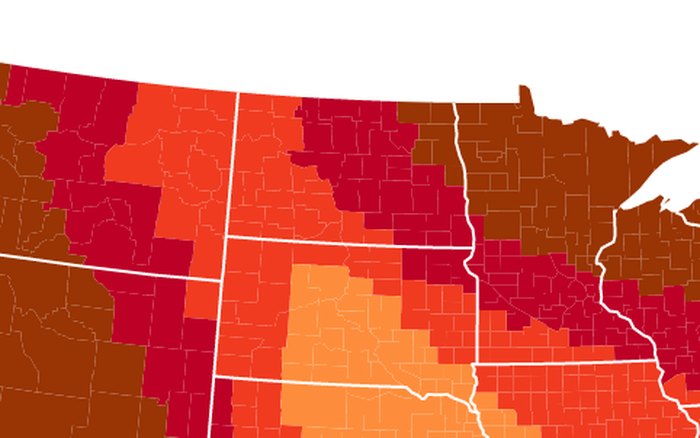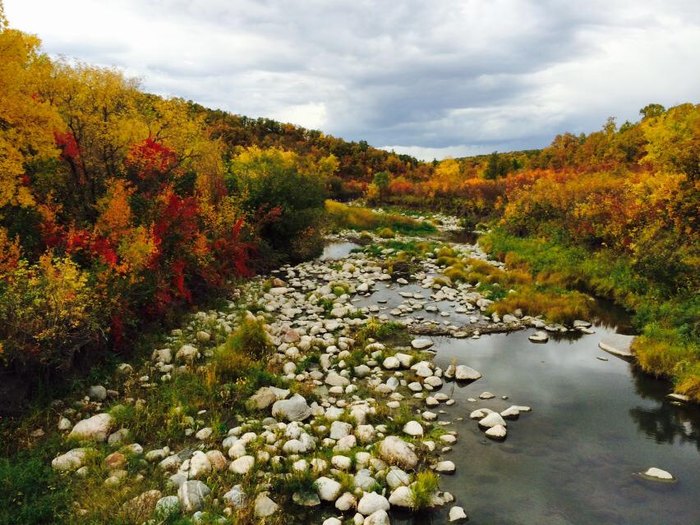 If you're looking for inspiration for places to see in North Dakota during the fall, check out our charming North Dakota fall foliage road trip. It'll be a stunner!
You can view the interactive map by Smoky Mountains on the official website to help make your plans. What are you going to do to embrace fall in North Dakota? Let us know!
Fall in North Dakota
September 13, 2022
When is fall in North Dakota?  
Fall in North Dakota seems to arrive sooner than in most states, thanks mostly in part to its northern position just south of the Canada/United States international border. Typically, you'll begin to see hints of autumn in August, sometimes as early as mid-month. Come September, things are really moving, and the vibrant color of fall foliage in North Dakota will begin creeping in as the dominant appearance. Then, by October, everything ought to be in full swing – and sometimes October is too late! It all depends on daylight, if and when the first freeze occurs, and more.  
What is fall in North Dakota like?  
Autumn in North Dakota is the perfect time to get outside and enjoy it. The summer swelter has faded, the winter chill hasn't yet crept in, and it's the best time of year to go hiking (at least we think so). There is little rain during autumn, and temperatures will begin dropping come August and early September. The first freeze of the year often happens in September, and North Dakota residents tend to mark this as the end of summer. Fall in North Dakota is a great time for you-pick pumpkin patches, hayrides, and corn mazes. There are also some amazing haunted attractions in North Dakota that are calling your name at this magical time of year!  
Where are some of the best places to see fall foliage in North Dakota? 
North Dakota might be a bit of a Badlands-centric place, but it's absolutely got its fair share of breathtaking fall foliage. Among our favorite destinations for fall foliage in North Dakota are places like the breathtaking Southern Red River Valley, where the trees lining the water become brilliant come September. Almost every single state park in North Dakota is prime viewing for autumn splendor, and we cannot get enough of some of the best fall hikes in North Dakota you should add to your September/October bucket list. Lovers of nature in North Dakota will find that autumn is their new favorite time!