6 Easy Hikes To Add To Your Outdoor Bucket List In North Dakota
North Dakota has some stunning natural areas tucked away across the state. Most of them have a trail system winding through that will allow you to experience everything the surroundings have to offer. There are some easy, short trails that almost anyone can do as a way to truly see the beauty of these areas and enjoy North Dakota's diverse natural settings. There's a lot to explore – here are great casual trails to enjoy.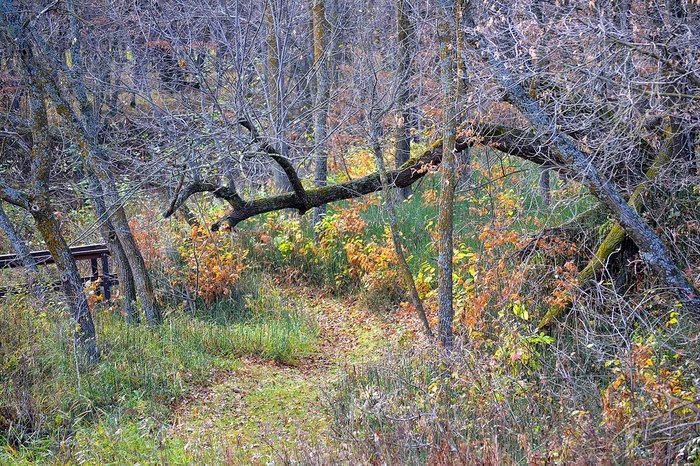 If you're looking for more of a hiking challenge in North Dakota, this is where you want to go: the Maah Daah Hey Trail.
OnlyInYourState may earn compensation through affiliate links in this article.
Best Hikes in North Dakota
February 25, 2022
What are some great easy hikes in North Dakota? 
With hundreds of trails to choose from, it's kind of hard to decide which one you might want to do first. Well, why not start simple? North Dakota is home to lots of nice, easy hikes that even kids can usually do, and many of them are within North Dakota's crown jewel itself, Theodore Roosevelt National Park. A couple of our favorite easy hikes at Theodore Roosevelt NP include the famous Wind Canyon Trail, which is just a half-mile long but ridiculously scenic and very much worth the short trek. Then, there's the Painted Canyon Nature Trail, which is one-mile long and an excellent representative trail for first timers at TRNP. If you find yourself near Bowman at any point, don't forget to check out the White Butte High Point Trail, which is easy and leads to the highest point in North Dakota (which, spoiler, is definitely not all THAT high).  
What are the best kid-friendly hikes in North Dakota? 
If you have children who can do longer hikes, we have a favorite trail for you: the Bison Plant Trail is found in the Minot Park District, and it's a little under two and a half miles long, but it's filled to the brim with all sorts of natural wonders to marvel at. The kids will love exploring their world on this awesome trail. Need something a little shorter? Check out the Boicourt Overloop Trail, inside Theodore Roosevelt National Park, which is 0.8 miles long. Need it shorter still? No worries – the Coal Vein Trail at TRNP is 0.6 miles long and totally awesome, with or without little ones. Need a little more inspiration? Check out this list of five awesome hikes in North Dakota that are pretty much the best ones ever.