Take The North Dakota Donut Trail For A Delightfully Delicious Day Trip
Who says you can't have donuts multiple times a day? They aren't just a breakfast pastry – they can be a treat for any time. If you're a donut lover who wants to partake in some of North Dakota's finest bakeries and donut shops, we've got just the trip for you. It'll take you on a day trip around part of the state to try out some of the best donuts you've ever had. Let's do it!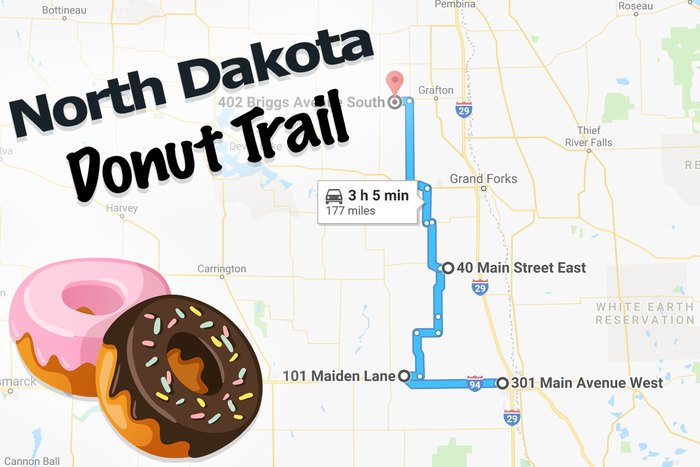 By the end of this trip you'll be wishing you could do it every day! North Dakota's bakeries produce some downright tasty treats, that's for sure. All the addresses of these places can be found on the trip map.
Not enough donuts for you? North Dakota has bakeries all across the state, and you can find more right here.