Here Are 5 Unique Day Trips In North Dakota That Are An Absolute Must-Do
Looking for something to do to get you out of the house? North Dakota is full of unique and interesting places that are well-worth the trip! So don't search for "day trips near me in North Dakota;" instead, take a trip to some of the following places. Some will expand your knowledge of the state's history; others offer unique thrills and adventures! Read on for five unique day trips in North Dakota that are an absolute must-do: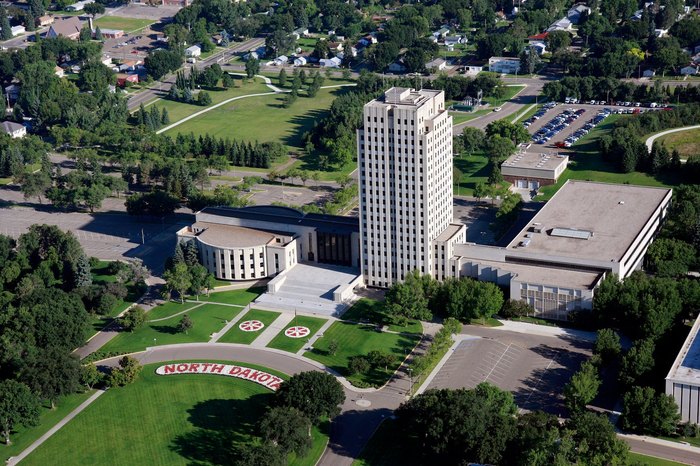 If you haven't been to some of these places yet, definitely put them on your radar! And if you're still wondering about "day trips near me in North Dakota," be sure to check out these photo-perfect places to visit in the Peace Garden State.
Address: North Dakota State Capitol, 600 E Boulevard Ave, Bismarck, ND 58505, USA
Address: Fargo Escape Room, 2220 Main Ave E, West Fargo, ND 58078, USA
Address: Fort Abraham Lincoln State Park, 4480 Fort Lincoln Rd, Mandan, ND 58554, USA
Address: Strasburg, ND 58573, USA
Address: Medora, ND 58645, USA
Day trips near me in North Dakota
August 02, 2021
Where can I learn about more day trips near me in North Dakota?
Right here – at Only In North Dakota, that's where! We are nothing but a bunch of wanderlusters here at Only In North Dakota, and we love nothing more than putting together an epic road trip! You can check out some of our top road trips in North Dakota in this article. Memorable trips on this list include: the Western North Dakota Scenic Wonders Road Trip, which visits the Badlands and other scenic locales in the region; the Haunted North Dakota Road Trip, which (you guessed it!) cruises past some of the creepiest places in the state; and our North Dakota Fall Foliage Road Trip, which is an absolute dream come autumn.
What are some of the best road trips I can take in North Dakota?
In addition to the destinations listed above, you'll want to check these six weekend road trips, which will lead you to some truly extraordinary places. The Old Red Old Ten Scenic Byway is a great road trip to take if you'd like to explore the small town scene of North Dakota. It will take you through a ton of small towns on a scenic drive from Mandan to Dickinson, each with their own unique quirks. It doesn't get much more charming than this drive! You can read more about it here. Another superlative road trip in the Peace Garden State is the Red River Valley. By taking this scenic route in North Dakota, you can explore its biggest urban areas in its two largest cities – Fargo and Grand Forks. Plus, there are many other small towns along the way to check out as well. Both of these cities have a lot to offer when it comes to food, attractions, and general fun!
Are there many fun things to do in North Dakota?
People totally underestimate the Peace Garden State. Not only is ours a state that's totally rich in natural beauty, but we also have a world of unique attractions and destinations to explore! A great way to experience some of our state's best places is with these 12 day trips. Designed to be tackled over the course of the year, you'll get to see must-visit places such as Fort Ransom State Park, Theodore Roosevelt National Park, Medora, and Lake Metigoshe, along with epic events like Norsk Høstfest and Red River Valley Fair.
Address: North Dakota State Capitol, 600 E Boulevard Ave, Bismarck, ND 58505, USA
Address: Fargo Escape Room, 2220 Main Ave E, West Fargo, ND 58078, USA
Address: Fort Abraham Lincoln State Park, 4480 Fort Lincoln Rd, Mandan, ND 58554, USA
Address: Strasburg, ND 58573, USA
Address: Medora, ND 58645, USA