The Magical Holiday Train In North Dakota That Everyone Should Experience At Least Once
Snow is already here for some of us in North Dakota and it is definitely the beginning of the holiday season. Our pre-Christmas to-do lists are already long, but there is another thing you need to add to your list of holiday plans this year: taking an unforgettable ride on The Canadian Pacific Holiday Train.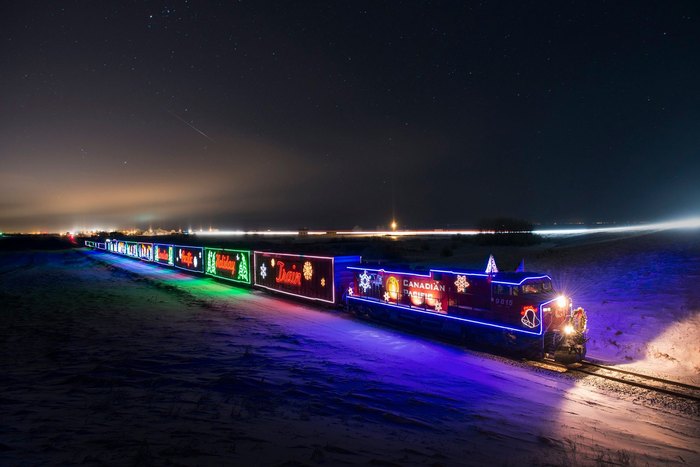 You can bring your whole family to watch the bright and colorful train pull into the town, enjoy the live performances, and make an important donation of money or non-perishable food to your local food bank to help out this year. The gift of giving is what Christmas is all about, and the CP Holiday Train is a perfect way to do it! Viewing the train and the performances are entirely free to you, but donations to your local food bank are encouraged.
It is truly a magical experience for all and not to be missed. Here is the complete schedule for the North Dakota stops this year:
Hankinson – December 13th from 6:30 PM to 7:15 PM
Enderlin – December 13th from 9:05 PM to 9:45 PM
Carrington – December 14th from 1:30 PM to 2:15 PM
Harvey – December 14th from 3:45 PM to 4:30 PM
Minot – December 14th from 6:30 PM to 7:15 PM
Kenmare – December 14th from 8:30 PM to 9:15 PM
After that, the train will be headed on a journey through Minnesota, Wisconsin, Iowa, Illinois, Quebec, and more.
You can find more information at the CP Holiday Train website.
OnlyInYourState may earn compensation through affiliate links in this article.