Most People Don't Know This Castle Is Hiding In North Dakota
When you think of castles, you probably think of far off or imaginary lands with great, towering stone structures that some royalty might live in. In other words, North Dakota is probably one of the last places you would expect; but, believe it or not, there is a small hidden castle in North Dakota, and it's pretty awesome.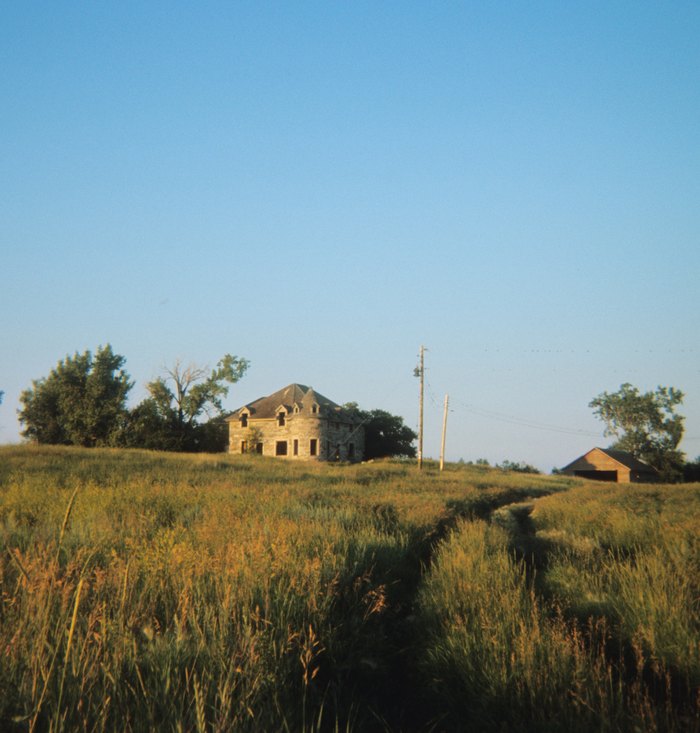 There is a pull-off you can take to see the castle, along Highway 30 near Rolla, North Dakota. A panel is there directing visitors towards it. At the site, there is a sign with more information about the structure.
A castle in North Dakota…who knew, right? This state is always full of surprises! Do you know of any other cool buildings or places like this?
There is another "castle," of sorts, in the Peace Garden State. It's a whimsical fantasy hotel that was created using an old school and some imagination. Plus, there's even a delicious steakhouse restaurant inside. Learn more about this castle hotel in North Dakota here.
OnlyInYourState may earn compensation through affiliate links in this article. As an Amazon Associate, we earn from qualifying purchases.
More to Explore
Hidden Castle In North Dakota
What are the oldest places in North Dakota?
There are many historic places in North Dakota that are fascinating to visit. The oldest building in the state is located near Walhalla, one of the state's oldest towns. It's a trading post that's been around since 1843 and is still standing today. You can go further back in time, however, when you visit some of the former village sites of the Plains People. The On-A-Slant Village, located in Mandan, has reconstructions of the earth lodges they lived in hundreds of years ago. The Knife River Indian Villages State Historic Site has the remains of three villages in an area that had been occupied for 11,000 years. Wow!
What are the most unique structures in North Dakota?
This Coghlan Castle is one of many unique places in North Dakota that certainly stand out from the rest. The Enchanted Castle in Regent, North Dakota is a school-turned-castle hotel and is just the beginning of the cool structures you can find there, all made by one man. That man created the castle as well as the Enchanted Highway, lined with massive metal sculptures - one of them a world record holder for being the largest in the world. The sculptures depict everything from Theodore Roosevelt on a horse to giant grasshoppers and fish.
Can I visit any abandoned places in North Dakota?
North Dakota has a handful of neat abandoned places you can visit. One of the easiest to find is ghost towns. You can learn more about some of these towns here. They're disappearing more and more as the years go on and nature takes them over, or other developments take their place. There is another abandoned place in North Dakota that is notorious for being something out of a horror movie: the San Haven Sanatorium. Please note that this is on private property and visiting it is trespassing. Luckily, some photographers have snapped photos in the buildings that allow us to experience the creepiness without actually visiting it.
Related Articles
Explore North Dakota
Featured Addresses

Coghlan Castle, 10458-10464 48th Ave NE, St John, ND 58369, USA