The Deadly History Of This North Dakota Ghost Town Is Terrifying But True
About 25 miles east of Devils Lake is a small old ghost town by the name of Bartlett. It was founded in 1883 and never had a population much higher than 100 residents. By the 1970s it had already dropped to less than 20 people, and today it is pretty much abandoned. There is, however, a part of the town's history that will never be forgotten, and it is terrifying to think about.
In April of 1907, a passenger train of the Great Northern Railway called the Oriental Limited No. 1 was heading westbound from Grand Forks. It was three hours behind schedule due to a wreck that happened in another town with an ore train. By the time it was nearing Bartlett, it was about 1:20 A.M. and the train was going a steady 35 miles an hour. Out of nowhere the train derailed and hit the ditch in a huge explosion that started all eight passenger coaches on fire. Only two cars did not get caught in the flames, and the rest were quickly burning up.
As a result of this, 11 people died and 12 were injured. Pretty much all of the people who died were unidentifiable at the time – they had burned up in the cars and were no longer recognizable. The injured ranged from the severe to the absolutely worst, including many broken bones, smashed limbs, lost eyes, and more. A train from Devils Lake carrying doctors and other help came quickly and did what they could to save the rest of the passengers and another train came to take the injured back to a hospital in Grand Forks. It was one of the most deadly train wrecks in North Dakota's history.
That's not all – one of the engineers on the train believe that the tracks in Bartlett at that spot had been tampered with, according to the original news story that was published in 1907. The article also mentions that a train accident happened just a year prior only about 100 yards away. Bartlett definitely held a bad track record when it came to the railroad.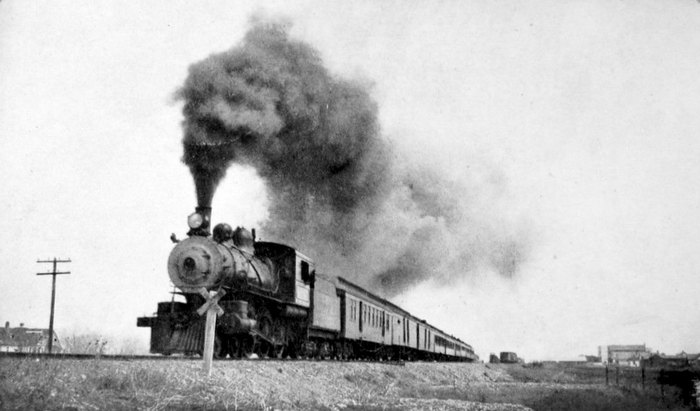 You can read the full news article published the day of in 1907 right here.
There have been some huge, ultimately, sad and unfortunate disasters that have happened in North Dakota. Read about the 5 biggest disasters to ever happen in the state here.
OnlyInYourState may earn compensation through affiliate links in this article.