Hike To This Waterfall Lagoon In North Carolina For A Magical Day Trip
Western North Carolina's unofficial nickname, The Land of Waterfalls, is backed up with hundreds of waterfalls scattered throughout the Blue Ridge Mountains. So many waterfalls… so little time! Get out and find them – starting with the following waterfall lagoon that's not only a perfect hiking destination, it's also a crystal-clear swimming hole with a flat rock beach where you can get lost in nature for the day.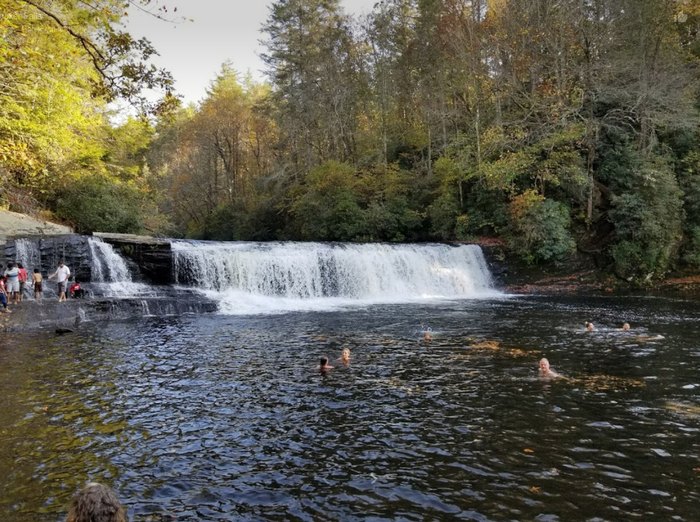 The parking area is located at 210 Staton Road, Hendersonville, NC (although the waterfall lagoon is 25 minutes southeast of Hendersonville.) Simply input your starting point into the address field at the far left of this Google maps link to get turn-by-turn directions.
(Please note: places within the plunge pool lagoon at the base of this waterfall have a depth that is well over the head of most adults.)
Love chasing watefalls? Check out The Ultimate North Carolina Waterfalls Road Trip!