The 10 Most Underrated Cities In North Carolina You Must Check Out
North Carolina is full of beautiful places to visit — and there's a reason people flock to places like Asheville,  the Great Smoky Mountains, and Outer Banks. Those places are undeniably wonderful and absolutely worth a visit. But The Tar Heel State is also comprised of some of the most beautiful small towns, too, and these places are all part of the fabric of North Carolina. Here are the 10 most underrated cities and small towns in North Carolina. They're small in size, but big in charm, and all worth a visit!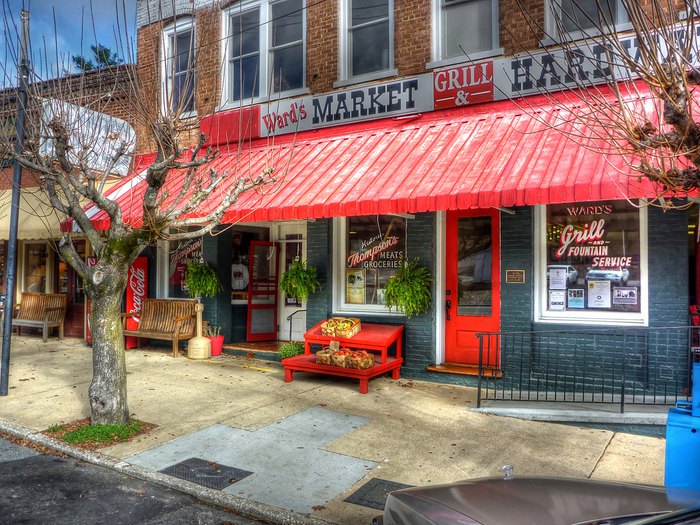 Have you visited any of these charming little cities in North Carolina before? How'd we do with our list? In terms of underrated cities in North Carolina, Weaverville is another must-visit gem. Its historic Main Street is adorable, and they also have *the* best burgers in the entire state at Main Street Grill.
OnlyInYourState may earn compensation through affiliate links in this article.
Address: Saluda, NC 28773, USA
Address: Bath, NC 27808, USA
Address: Banner Elk, NC 28604, USA
Address: Beaufort, NC 28516, USA
Address: Tryon, NC 28782, USA
Address: Black Mountain, NC 28711, USA
Address: West Jefferson, NC 28694, USA
Address: New Bern, NC, USA
Address: Wake Forest, NC 27587, USA
Address: Murphy, NC 28906, USA
Underrated Cities In North Carolina
February 13, 2021
What's the smallest town in North Carolina?
That honor goes to Dellview, an inactive incorporated town in Gaston County, North Carolina, United States. Its population was a whopping 13 at the 2010 census — and was at one point as low as 10. A few fun facts: the town collects no taxes from its residents, almost all of whom are relatives. Dellview also doesn't request any state money, has no police department, nor a water or sewer system. In terms of places you may have actually heard of, these 10 North Carolina towns are teeny-tiny and all worth checking out!
What are some historic towns in North Carolina?
As one of the oldest states in the nation and the first to declare independence from the Crown, North Carolina is loaded with history and stories dating back centuries. Many coastal cities and towns paved the way for early settlers while Scotch-Irish settled in the mountains, instilling their own culture. Today, North Carolinians are treated to a wealth of historic cities and towns where the past is still intact. North Carolina is a beautiful state with a rich history, so if you're looking for historic towns to visit, you have options all over the state!
What's the oldest town in North Carolina?
That would be Bath, which traces its roots all the way back to 1705. It's the state's first town and port, and is notable also because the infamous pirate Blackbeard called Bath home. Bath is an enchanting little town to explore. On your next visit, stop by St. Thomas Episcopal Church, built in 1734. Bath also has several historic houses like the Van Der Veer house which dates back to 1790. The town is very proud of its history, and a visit there is a bit like going back in time. Bath is a must-visit place in North Carolina for all history lovers!
OnlyInYourState may earn compensation through affiliate links in this article.
Address: Saluda, NC 28773, USA
Address: Bath, NC 27808, USA
Address: Banner Elk, NC 28604, USA
Address: Beaufort, NC 28516, USA
Address: Tryon, NC 28782, USA
Address: Black Mountain, NC 28711, USA
Address: West Jefferson, NC 28694, USA
Address: New Bern, NC, USA
Address: Wake Forest, NC 27587, USA
Address: Murphy, NC 28906, USA