Step Inside This Eerie Graveyard In Pennsylvania Where Trains Go To Die
Editor's note: It has come to our attention that this trolley graveyard is several hours north of Saluda and resides in Pennsylvania. We apologize for the error and confusion. It's definitely worth a visit if you're ever in the Keystone state.
During the golden age of railway, train transportation reigned king for getting passengers from point A to point B. Trains were more than a way of life, the ride itself was a journey. First class seats meant a destination with a view, dinner, even a chance for entertainment or meeting other passengers. Railways connected everyone not only in North Carolina, but throughout America. With the development of the car and roadways, trains and their necessity slowly died out.
Today, train transportation is mainly used for transporting goods, and railways are still in use, but many railways are overgrown, and many train cars have been left abandoned in the woods of North Carolina. If you know where to find them, you can experience decayed history right in your own (statewide) backyard.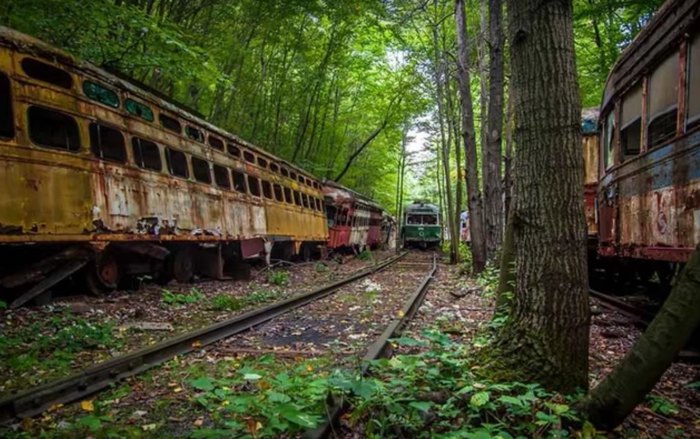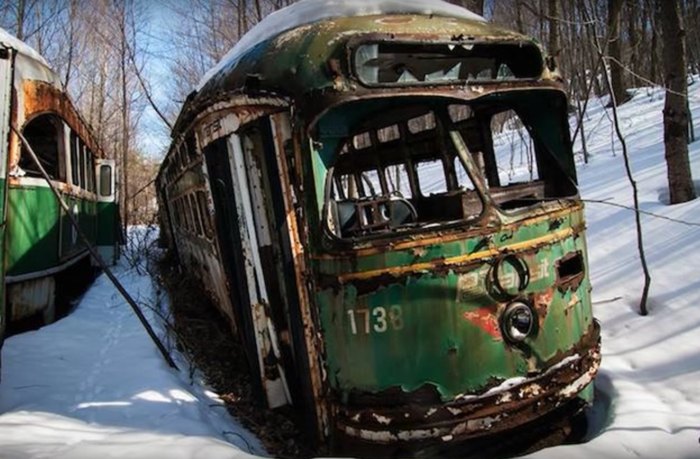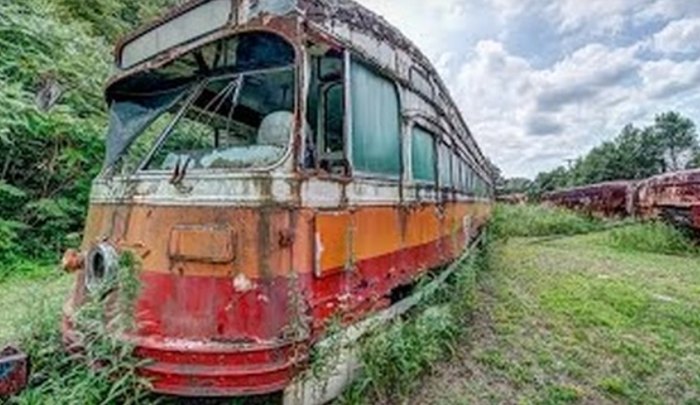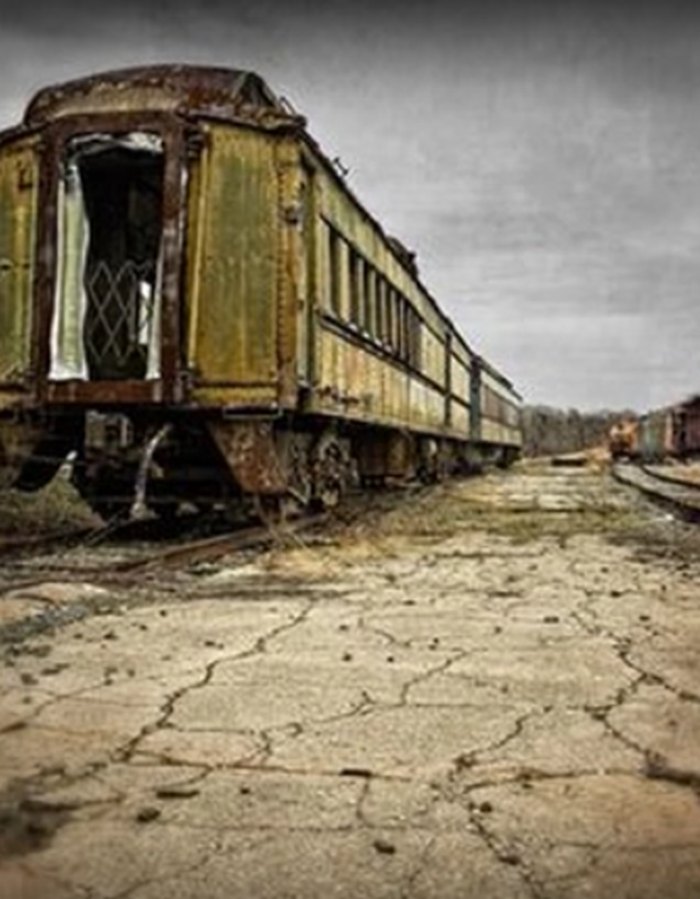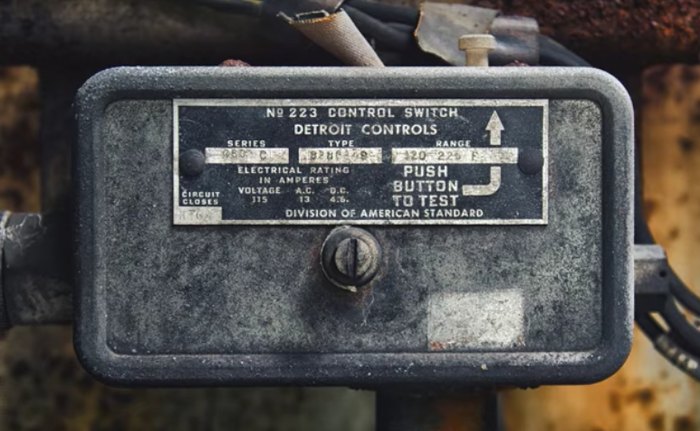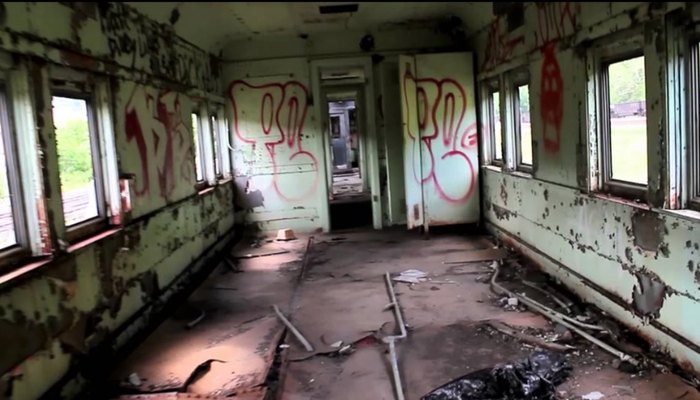 Learn more about North Carolina's train graveyard by watching this video from Abandoned London Tube Stations below.

It's pretty fascinating this is hiding in the woods of North Carolina. I never new about it, did you? Have you visited the train graveyard before?
If you love abandoned places in North Carolina…read about this eerie ghost town here.
OnlyInYourState may earn compensation through affiliate links in this article.