Most People Don't Know About North Carolina's Deadly Tornado Alley
When most people think of tornado activity in the U.S., the Tornado Alley sweeping through the Great Plains comes to mind; you wouldn't expect North Carolina to have a tornado alley. However, there is a growing consensus that "Tornado Alley" might be shifting to the east and south – areas that already have their own tornado-prone zones – and one of them is in North Carolina! Let's take a closer look at the history of storms in the Tar Heel State and learn more about the sometimes deadly tornadoes in North Carolina.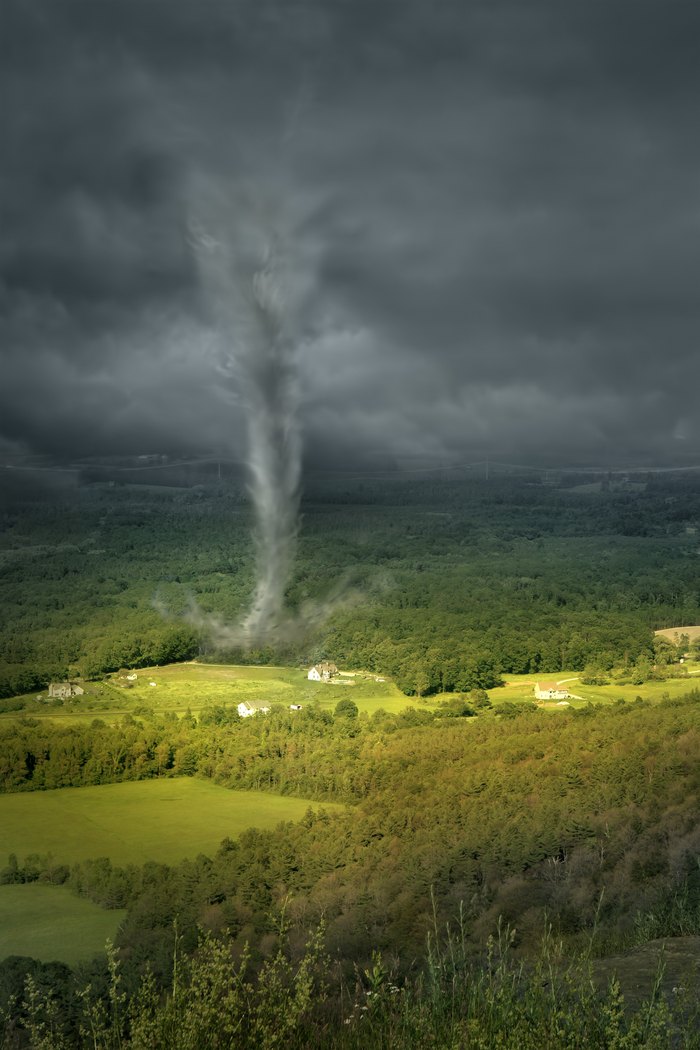 Do you live in North Carolina's tornado alley? The North Carolina Department of Safety has a fantastic tornado resource page on its website. You'll learn everything from early warning signs to how to prepare, what to do during a tornado, and what actions you should take after a tornado has moved through your area.
Have you experienced any tornadoes in North Carolina? If you'd like to share some thoughts on your experience, our comments thread is always open to you. The Tar Heel State is no stranger to the devastating effects of Mother Nature. In 1916, a deadly flood swept over parts of the state. To learn more and see rare photos from that catastrophic event, check out our fascinating article about the North Carolina flood of 1916.
OnlyInYourState may earn compensation through affiliate links in this article. As an Amazon Associate, we earn from qualifying purchases.
More to Explore
Tornadoes in North Carolina
What is spring weather in North Carolina like?
As you learned in the article above, tornadoes in North Carolina are most likely to happen during the spring. However, spring weather in North Carolina can also bring bright, sunny days with low humidity and mild temperatures.
In May, North Carolina experiences a significant increase in average temperature, which ushers in the warmer and balmier summer weather. Of course, the average temperature during the spring largely depends on the region.
In the mountains, for example, the temperatures are generally cooler at night, and on the coast, temperatures are somewhat warmer.
Overall, spring is a beautiful time to enjoy all that North Carolina has to offer. For instance, check out this list of perfect springtime hikes in North Carolina.
Does North Carolina get bad hurricanes?
Due to its location on the eastern seaboard, the Tar Heel State is prone to hurricanes each year. You might be wondering, how bad are hurricanes in North Carolina?
Unfortunately, North Carolina is the third-most hurricane-prone state in the U.S. It's also the most hurricane-prone state that doesn't border the Gulf of Mexico.
Since 1851, North Carolina has experienced upwards of 55 hurricanes, 7 of which ranked between categories 3 and 5.
The most destructive hurricanes in North Carolina typically have made landfall in September and October and have most harshly affected the coast and Outer Banks.
What is the coldest month in North Carolina?
As is the case with many other states in the region, January brings the coldest weather to North Carolina. In the western mountain region, the average low temperature during January is 20 degrees F. In most areas of the Tar Heel State, January is also the snowiest month.
However, it's also true that the month of March sees more snowfall than December. Can you guess what the snowiest town in North Carolina is? We'll give you a hint: it's located on top of a mountain! If you guessed Beech Mountain, then you are correct. The highest incorporated community east of the Mississippi, Beech Mountain has an elevation of 5,506 feet above sea level and receives around 80 inches of snow each year. Learn more about what life is like inside North Carolina's snowiest town.
Related Articles
Featured Addresses