This Spooky Small Town In North Carolina Could Be Right Out Of A Horror Movie
North Carolina has some pretty creepy ghost towns, but none compare to the spooky town of Lost Cove. Located in the Poplar Gorge, you have to hike in to see the ruins of this town. Its remote location can leave you feeling a bit unsettled, and just wait until you hear about its past!
Lost Cove was founded before the Civil War. Residents were self-sufficient, and relied on agriculture and the production of moonshine to make ends meet. The rugged terrain mostly kept visitors away. This was truly an isolated mountain settlement.
Because the town was located right on the North Carolina-Tennessee border, it was the perfect spot for the moonshine trade during Prohibition, though it already had a reputation for the sale of homemade liquor as early as 1898. People were willing to travel to get their moonshine, but the tax collectors were not as willing to make the arduous journey, and there was some disagreement about which state and county should collect, anyway. Lost Cove enjoyed a fairly bustling trade in the booze business for quite awhile.
In 1910, the town briefly enjoyed some economic relief from the logging trade, which provided some jobs for awhile. Eventually, though, the town's remote location just made it too difficult to sustain any kind of economy, and the last resident moved out in 1957.
Today, what's left of Lost Cove is hidden in the dense forest that covers this mountain. Once you hike in to this place, you're all alone…just you and the wind whistling through the trees. Though some of the residents certainly must have led happy lives, others suffered the deaths of loved ones, hard economic times and misery. Spend enough time wandering through this area, and you might soon feel as though you're being watched. Check out these photos of Lost Cove: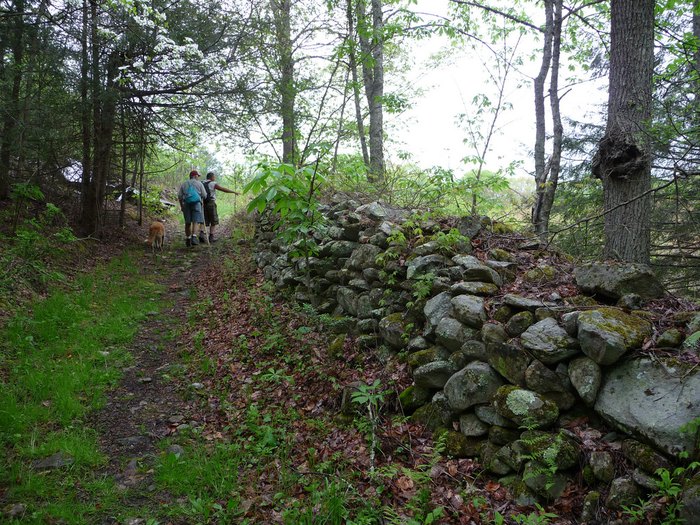 Ready to visit some more ghost towns in North Carolina? Visit these 11 ghost towns at your own risk…and then take this Ghost Towns Road Trip!
OnlyInYourState may earn compensation through affiliate links in this article.
Related Articles