The Natural Waterslide In North Carolina That's Guaranteed To Make You Feel Like A Kid Again
What does it take to make you throw caution to the wind and go for it? There is just something about this one spot in the Pisgah Forest in North Carolina that makes fully grown adults loose their inhibitions and not only act, but also feel like a kid again.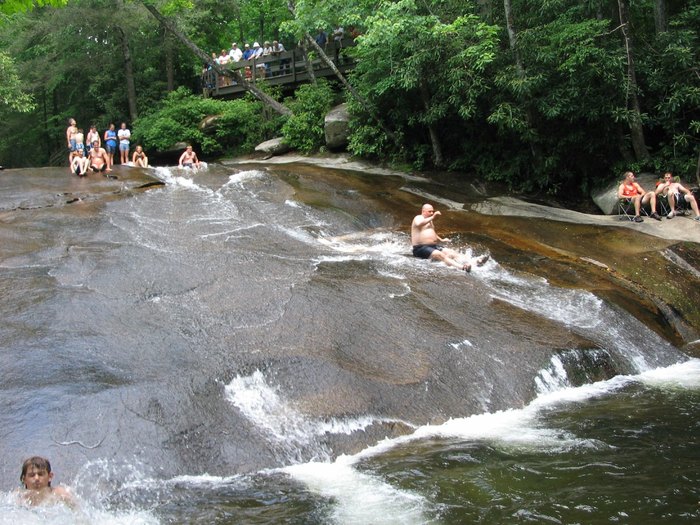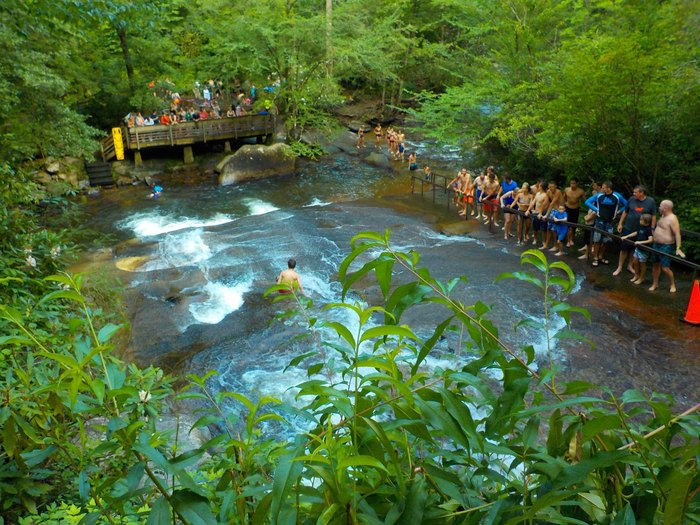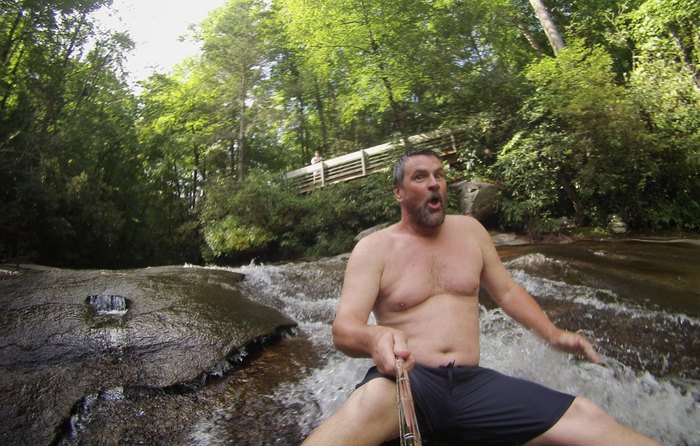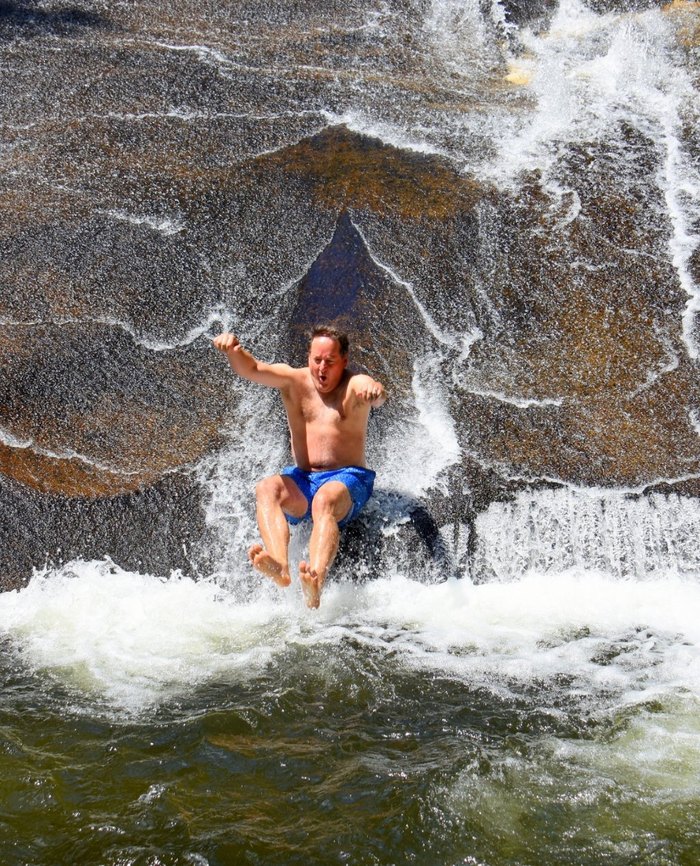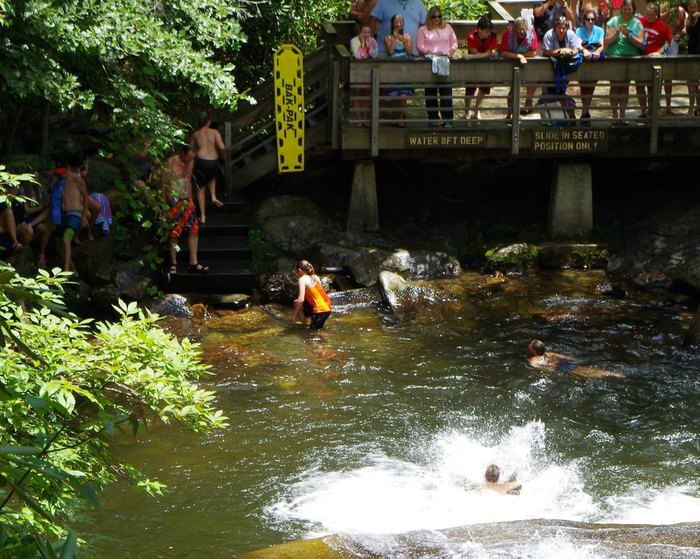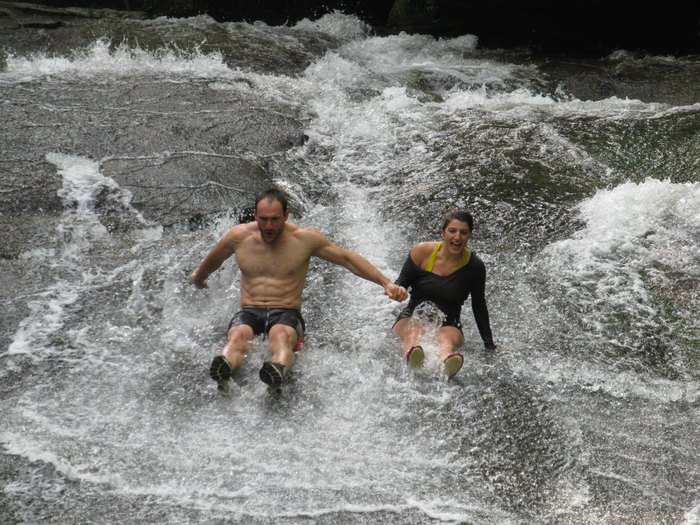 Sliding Rock is located north of Brevard on US-276. You'll find the exact location on this Google map. The rock is open 365 days a year and a $3 fee per person, per day, is charged. There is a parking lot at the top of the trail. The trail is paved but contains many (many!) steps down, and any person sliding down the rock should be a good swimmer, or should be wearing a life jacket. A viewing platform is located above the slide; a second one is located across the plunge pool from the slide. For more information, see this page on the official website of the USDA Forest Service.
Love all the natural swimming holes in the Tar Heel State? Here are 15 Natural Swimming Holes In North Carolina To Take A Dip In.