Most People Aren't Aware That This Unique Tunnel In North Carolina, The Road To Nowhere, Even Exists
The phrase "road to nowhere" might conjure thoughts of a dead-end road, a very long country road, or perhaps even the metaphorical end of something looming in the distance. However, here in North Carolina, the Road To Nowhere is an actual place that you can visit. Here's more on the Road To Nowhere in Bryson City, a unique tunnel in North Carolina.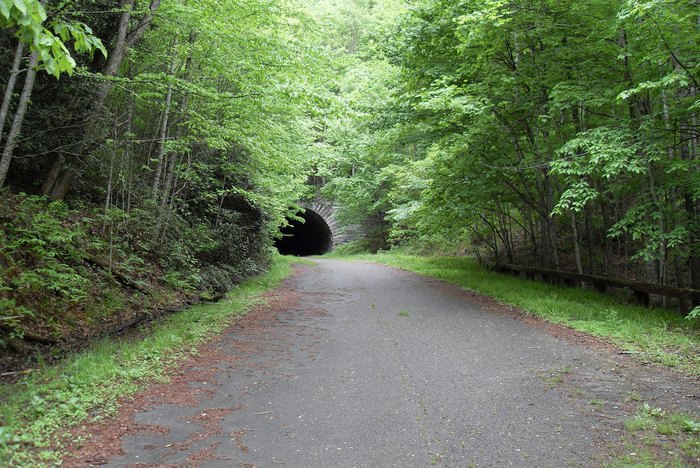 The Road To Nowhere is an eerily unique place and has made several of our lists, including 25 of the most jaw-dropping places in North Carolina.
Have you visited this unique tunnel in North Carolina before? What did you think of the Road To Nowhere? Be sure to share your experiences with us in the comments below!
OnlyInYourState may earn compensation through affiliate links in this article. As an Amazon Associate, we earn from qualifying purchases.
More to Explore
Unique tunnel in North Carolina
Can I visit any abandoned places in North Carolina?
North Carolina has an extensive history. Visit the state today, and you'll find an assortment of beautifully preserved buildings. However, there are also some abandoned places that have been left for nature to slowly reclaim. If you're fascinated by these eerily beautiful landmarks, there are several abandoned places in North Carolina that you can visit. These include the North Wilkesboro Speedway, the Family Inn of America, Davis Hospital, Stonewall Jackson Reform School, Henry River Mill, and the Abandoned Coast Guard Station. Learn more about these eery abandoned places in North Carolina.
What are the most haunted places in North Carolina?
Given that North Carolina holds so much history, it stands to reason that there would be a few haunted places in the Tar Heel State. Of all of these, many agree that the Biltmore Estate in Asheville, North Carolina is the single most haunted location. This sprawling estate, which is considered to be the largest privately-owned mansion in the country, was built by George Vanderbilt. He died in this home in the early 1900s, although it's not certain that he truly ever left. Visitors to the Biltmore Estate has noticed paranormal activity on the grounds of the estate, including seeing apparitions of George Vanderbilt and his wife, Edith. Looking for more of North Carolina's haunted places? Check out these haunted roads in North Carolina that aren't for the faint of heart.
What haunted hiking trails can I take in North Carolina?
The haunting allure of the Great Smoky Mountains has inspired folklore and ghost stores for centuries. However, many believe there is at least a little truth held in these troubling stories. In fact, it's believed that a hiking trail in the park is riddled with paranormal activity. If you take the Norton Creek Trail along Lake Fontana, you'll pass a number of intriguing landmarks, including headstones and deteriorating brick walls. You can learn more about this haunting hike by reading our related article: The Haunted Hike In North Carolina That Will Send You Running For The Hills.
Related Articles
Featured Addresses

Lakeview Dr E, Bryson City, NC 28713, USA