These Rare Rehabilitation Farm Photos Show Another Side of North Carolina's Past
In 1935 (as part of the New Deal) in an effort to combat extreme rural poverty from the Great Depression, the Farm Security Administration (FSA) started the Resettlement Administration. Essentially, this 'rural rehabilitation' was established to improve the lives of sharecroppers, tenants, and very poor landowning farmers.
But this relief system did not come without attack, specifically from the Farm Bureau, which deemed it an experiment in 'collectivizing agriculture' – essentially using and exploiting farmers to work on large, government-owned farms. Eventually, the Conservative coalition took control of Congress and transformed it into a program that helped poor farmers buy land, now known as the Farmers Home Administration.
Throughout that time though, many poor farmers worked tirelessly on crops to repay loans, and migratory workers found themselves in FSA operated camps (like Weedpatch Camp depicted in The Grapes of Wrath). North Carolina was a prime source of FSA and RA work for two main crops – tobacco and cotton. Migratory workers from Florida and poor landowners worked day-in and day-out.
The FSA and RA are known for their striking photography program that hired photographers to document and report the lives and struggles of poor farm workers. One notable photographer, Dorothea Lange, is responsible for many images you will see below.
These 25 images show the honest day in the life of rehabilitation workers in North Carolina.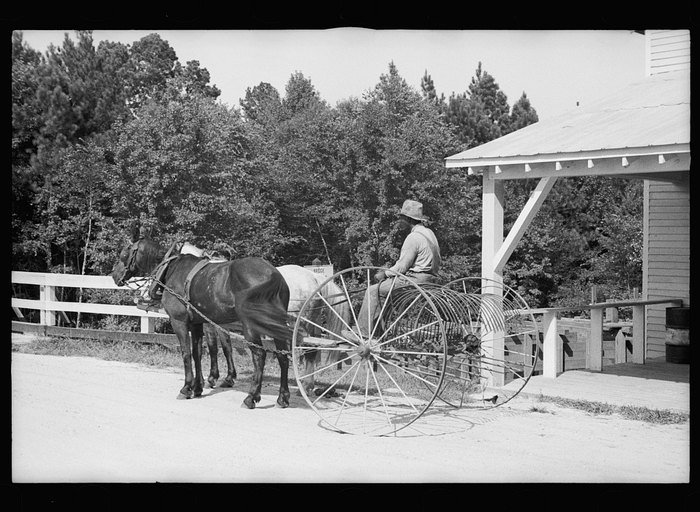 What amazing photographs! What did you think? Do you have personal ties to North Carolina agriculture or the RA program? Tell us in the comments!
OnlyInYourState may earn compensation through affiliate links in this article.