This Massive Yarn Barn In North Carolina Is A Dream Come True
Those zany Ashevillians. What will they do next? If you haven't found your way to tiny Wall Street (it's just shy of two blocks long) in Downtown Asheville in a while, you may be delighted to find yourself in awe of some particularly creative yarn bombing. Wall Street's Purls Yarn Emporium and its crafty followers may have had a little something to do with it.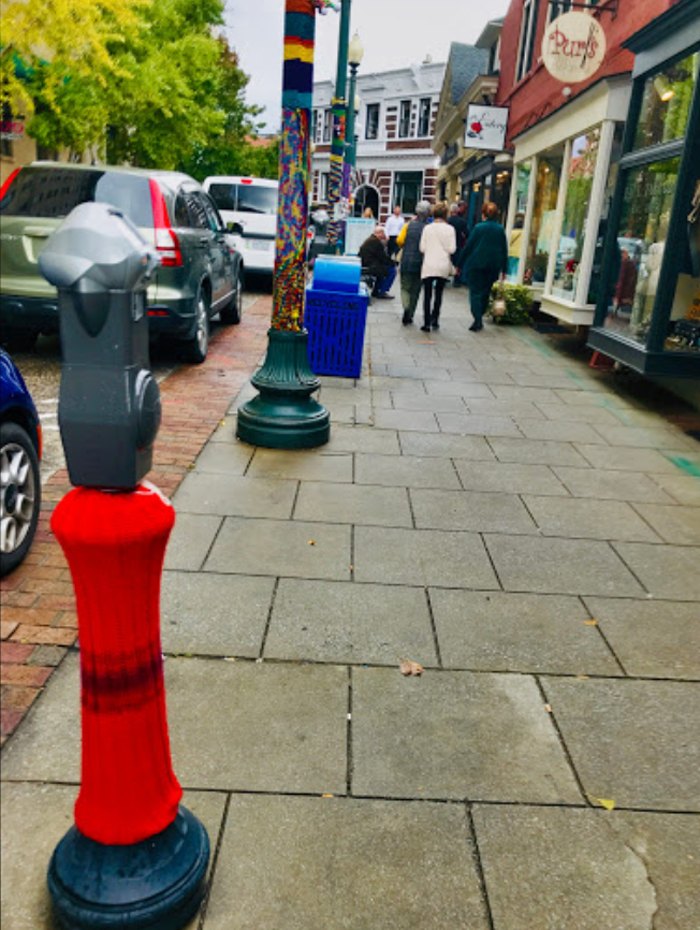 Ready to start your own yarn project? Will you knit a sweater, a scarf – or cover that huge tree in your front yard?
Purl's Yarn Emporium is located at 10 Wall St., Asheville, NC 28801. It's open seven days a week. The hours are Monday, Tuesday, Wednesday, Friday, and Saturday from 10:00 a.m. to 6:00 p.m., Thursday from 10:00 a.m. to 8:00 p.m., and Sunday from 1:00 p.m. to 5:00 p.m. Learn more from the official website and go here to follow the Facebook page!
For great suggestions on where to have a bite to eat while you're in Asheville to stock up on yarn, keep reading here!