Explore A Maritime Forest, An Abandoned Cemetery, And A Secluded Beach On This North Carolina Hike
Situated on the sound side of the Outer Banks in Kill Devil Hills, the 1,000 acres of protected maritime forest found in the Nags Head Woods Preserve is a true delight to explore on foot. In all, four trails grace this ecological preserve for a total of seven miles visitors can amble through on foot.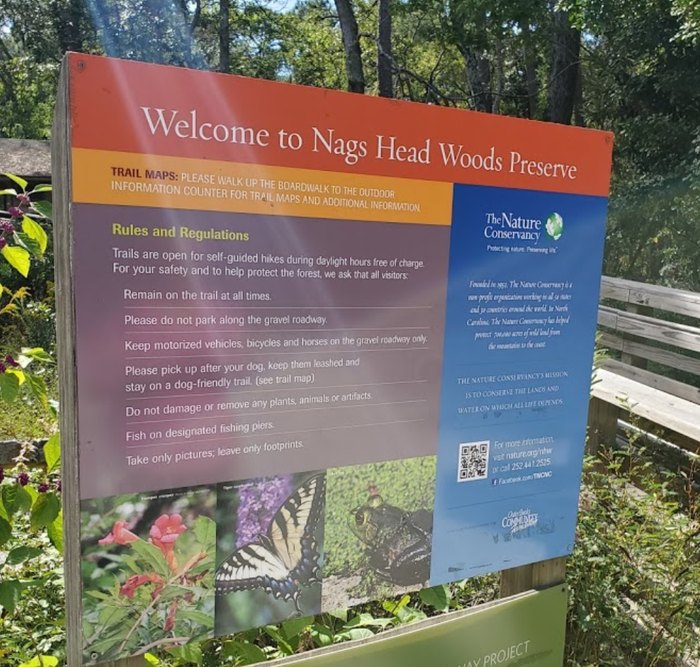 When we head to the Outer Banks, the tendency is to focus our attentions on the ocean side of the landscape, but Nags Head Woods Preserve is a fine example of the hidden gems found along the sounds as well.
Have you discovered Nags Head Woods Preserve yet? What'd you think? Let us know in the comments! Learn more about Nags Head Woods from the Kill Devil Hills website. Find out more about the trails from our friends at AllTrails.com!
For more things to do in Kill Devil Hills, visit a secret butterfly garden and then go chow down on a 200-foot seafood buffet at Captain George's Seafood!
Address: 701 W Ocean Acres Dr, Kill Devil Hills, NC 27948, USA