Why People Go Crazy For This One Pie In Small Town North Carolina
Of all the things in life it's simply impossible to resist, pies are at the top of the list. Perhaps it's a taste sensation that brings us back to our childhood when our mother or grandmother would produce a slice of sweet-smelling cooling pie with a cold hard scoop of ice cream on top. A lot of love went into those pies – and a lot of love and dedication goes into the pies from this North Carolina bakery, too!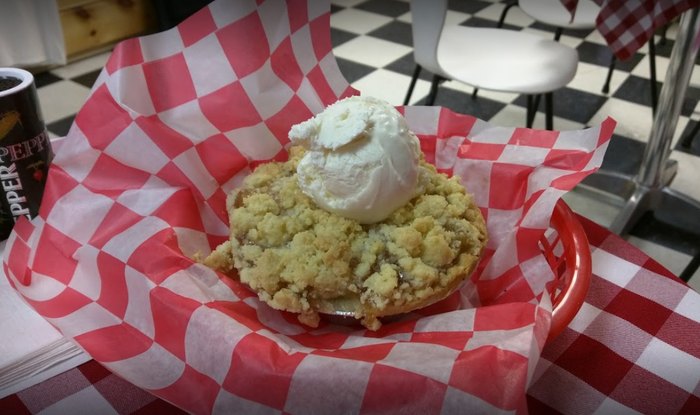 Miss Angels Heavenly Pies is located at 153 N Main St., Mt Airy, NC 27030. It's open seven days a week. The hours are: Monday through Thursday from 9:00 a.m. to 5:30 p.m., Friday from 9:00 a.m. to 7:00 p.m., Saturday from 8:30 a.m. to 7:00 p.m., and Sunday from 9:00 a.m. to 4:30 p.m. Learn more on the official website. (If you can't make it to Mt. Airy… they'll ship you a pie! Information is on the website.)

Love Mt. Airy? Keep reading here for even more reasons why this small town in North Carolina will take you back to your childhood!