A Night Aboard This Haunted North Carolina Battleship Isn't For The Faint Of Heart
North Carolina is filled with historic and haunted attractions, though none may be quite as eerie as the USS Battleship North Carolina. Located across the river from downtown Wilmington, this quiet landmark is also one of the most decorated ships from World War II. By day, visitors can pay tribute to the veterans and experience an insightful view into the past. Yet by night, spirits have been known to roam the decks, creating a much more paranormal experience. Sign up for a tour with Ghost Hunts USA and you'll experience firsthand what makes this spot so very significant…and haunted.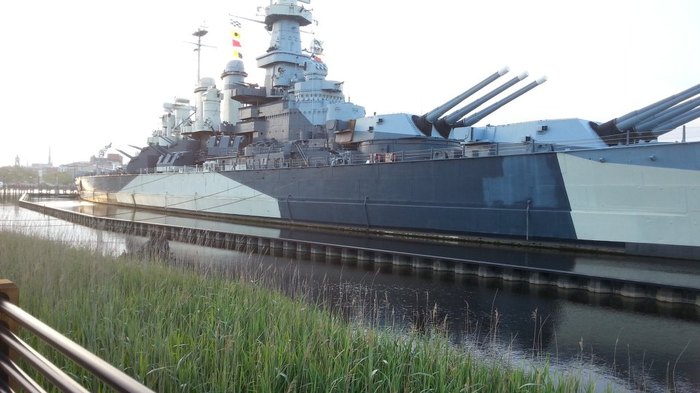 Ghost Hunts USA has various dates available, which you can check by visiting their website. Have you stepped aboard the USS North Carolina before? If so, we'd love to hear about your experience on one of the most haunted ships in the U.S. For more information about the exclusive Ghost Hunts USA overnight tour, be sure to click here to visit the official website and reserve your tickets.
Address: 1 Battleship Road, Wilmington, NC, 28401