Thousands Of Daffodils Fill A Ghost Garden At The End Of This Spring Hike In North Carolina
There are many places in North Carolina to explore and appreciate the many splendors of springtime, but few are quite as magical as a little known spot in the Linville Gorge known as Daffodil Flats. The small valley on the floor of the Linville Gorge is filled, year after year, with a bright yellow carpet made of thousands and thousands of blooming daffodils – and the scene is nothing short of enchanting.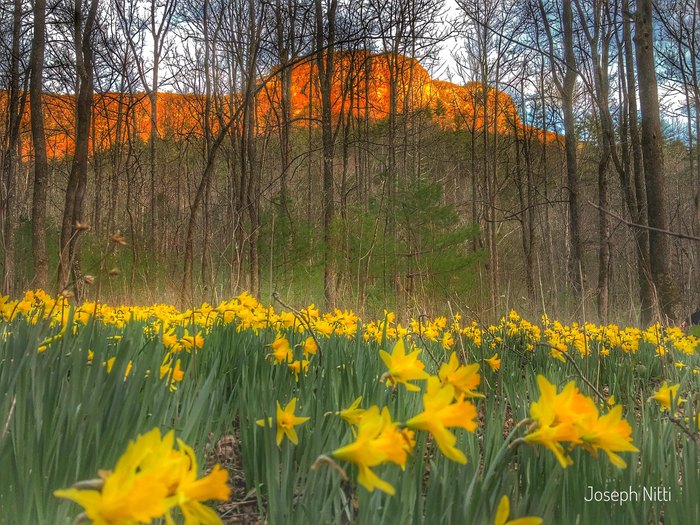 Daffodil Flats blooms each year for only a few weeks in the month of March. The trail to reach the flats is a strenuous six-mile round trip hike. Have you ever seen this amazing daffodil ghost garden in person?
To visit another unique garden in the Tar Heel State, head east to visit a wonderful Butterfly Garden in the Outer Banks. Keep reading here to learn more!