These 6 Charming Cider Mills In North Carolina Will Have You Longing For Fall
Ah, hot cider. Is there anything more quintessentially 'fall' than a cup of it on a chilly night? We remember cider as a fixture at Halloween parties and even getting it by the jug come autumn. Fall in North Carolina is practically synonymous with it. While hot cider is delicious, of course, as humans do, we've found ways to turn a fall favorite into a spiked libation, making parties a bit more fun or stories 'round the campfire a bit more interesting. From small craft cideries to eclectic cider mills, these six amazing cider mills in North Carolina will make your fall complete.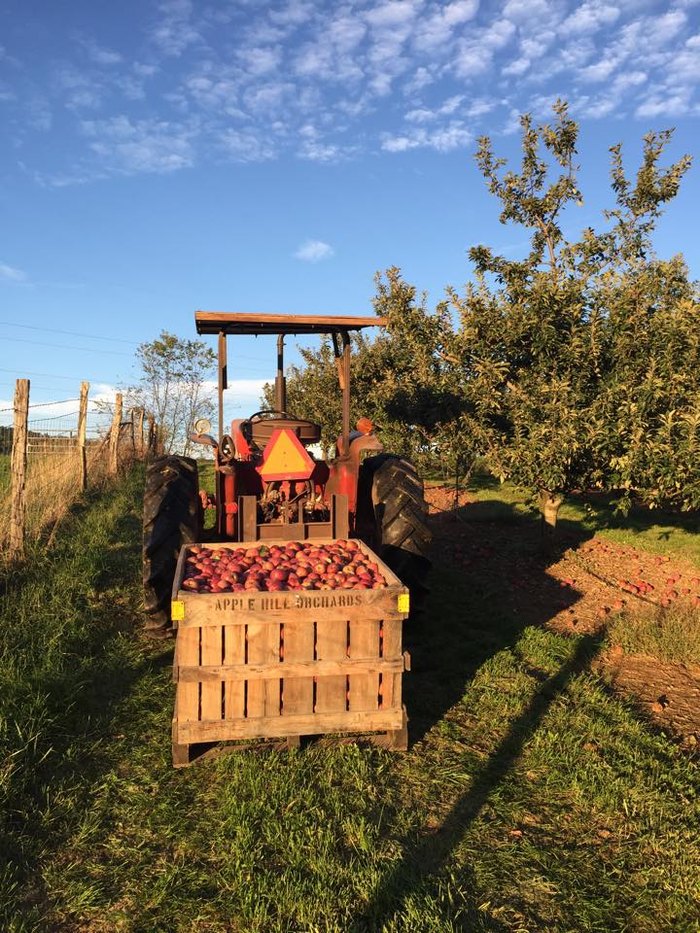 Talk about a fun way to enjoy fall! Have you visited any of these cider mills and taprooms before?
For more ways to make the most of fall in North Carolina, follow our foliage road trip!
Address: 2075 Pleasant Hill Ave, Morganton, NC 28655, USA
Address: 356 New Leicester Hwy, Asheville, NC 28806, USA
Address: 1287 Main St, Glastonbury, CT 06033, USA
Address: 104 Eastside Dr #307, Black Mountain, NC 28711, USA
Address: 506 Parks Crossroads Church Rd, Ramseur, NC 27316, USA
Address: 305 N Main St, Hendersonville, NC 28792, USA
Cider Mills in North Carolina
August 30, 2022
Are there many North Carolina apple cider mills I can visit?  
There are! North Carolina is a beautiful state with lots of gorgeous orchards and cider mills you can even visit! Among our favorite North Carolina apple cider mills are gems like Millstone Creek Orchards, in Ramseur, which is one of the very few non-pasteurized apple cider mills left in the whole state! We also really love the delightful folks at the appropriately named Apple Hill Orchard and Cider Mill, which can be found in Morgantown.  
What is there to do in the fall in North Carolina?  
There are plenty of fun things to do in North Carolina in the fall! It just so happens to be one of our favorite seasons for exactly that reason. Life in North Carolina is beautiful and peaceful, and it gets a lot more colorful during the fall. Some of the best things to do in the fall include visiting some of the absolutely amazing state parks in North Carolina, where you'll be fully immersed in a world of vibrant golds, oranges, reds and crimsons. We also love doing fun stuff like a North Carolina fall color scenic train ride, and we can't get enough of all the delightful fall festivals in North Carolina, either. If you prefer something a little more low-key, no worries – rent an amazing cabin in the woods and soak up the autumn amazingness in peace and quiet!  
What is fall in North Carolina like?  
Life in North Carolina is beautiful, and the fall color in North Carolina is even more beautiful than that! Turns out, North Carolina is one of the best states for fall color, and it's got some truly pleasant weather at this time of year, too – all the better for all sorts of fun activities like the ones we mentioned above. Typically, leaves will begin changing in early October, as daylight hours fade and night begins to take over sooner. The temperatures in North Carolina in the fall steadily decrease as well, typically dropping over the weeks from the 70s to the 60s, and then continuing to drop beyond that. The summer heat and humidity are gone, though, and honestly, that's enough for us!  
Address: 2075 Pleasant Hill Ave, Morganton, NC 28655, USA
Address: 356 New Leicester Hwy, Asheville, NC 28806, USA
Address: 1287 Main St, Glastonbury, CT 06033, USA
Address: 104 Eastside Dr #307, Black Mountain, NC 28711, USA
Address: 506 Parks Crossroads Church Rd, Ramseur, NC 27316, USA
Address: 305 N Main St, Hendersonville, NC 28792, USA