The North Carolina Bridge That Just Might Be The Most Dangerous Bridge In The State
At 11 foot 8, this one notorious bridge has claimed more motor vehicle lives – or the tops of the vehicles, anyway – than any other bridge in North Carolina. The bridge is so notorious that it's been nicknamed "the can opener."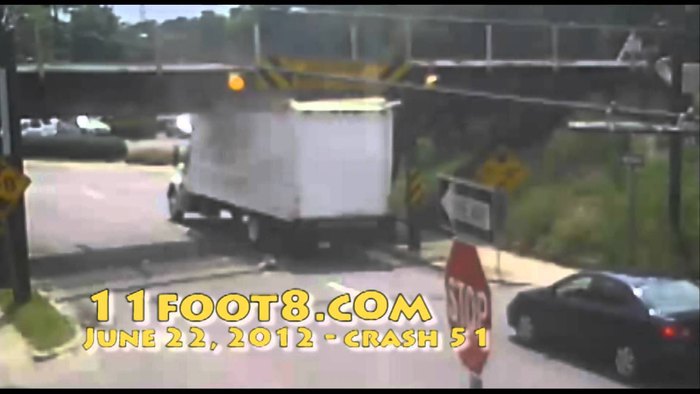 There's even a whole website dedicated to the bridge and the recordings of the wrecks called 11foot8. Many truck drivers who are not familiar with the area are routed under the bridge by GPS, and most of the time it's too late to turn back once they see the signs. One truck driver even held a "Low Clearance Awareness Day" on November 8th, which is the most recent post on the site – I think he had his eyes on the notorious can opener.
There are plenty of videos to watch the can opener do what it does best. This one posted by yovo60 shows the destruction and aftermath. It's safe to say that these truck drivers must be certainly jolted after wrecks like these.
This video below by Autoblog shows you the full story – including some gruesome footage.
Many people want to know how this bridge is still standing. Although the bridge sees, on average, one wreck per month, officials say that there are more urgent safety issues to focus on first. Driving under the bridge is at the discretion of the drivers, who are provided with ample notifications of the low bridge height. But again, sometimes you can't help where your GPS routes you, especially if you're unfamiliar with the area. Some of the videos posted have 4 million total views on YouTube, so you'd think there would be more concern. For now, the bridge still stands, and hopefully truckers can be more careful of the danger.
Do you have any personal experiences with the can opener?
OnlyInYourState may earn compensation through affiliate links in this article.