The Stunning Building In North Carolina That Looks Just Like Hogwarts
If you're a Harry Potter fan (who isn't!?), then hold onto your cape because there's a building in North Carolina that looks like Hogwarts. Whether you're a wizard or a muggle, you won't be able to deny the magical resemblance between the castle featured often in the first two films, Alnwick Castle in the UK county of Northumberland, and this building in the Tar Heel State. You'll be completely surprised when you yell out, "Harry Potter in North Carolina?!"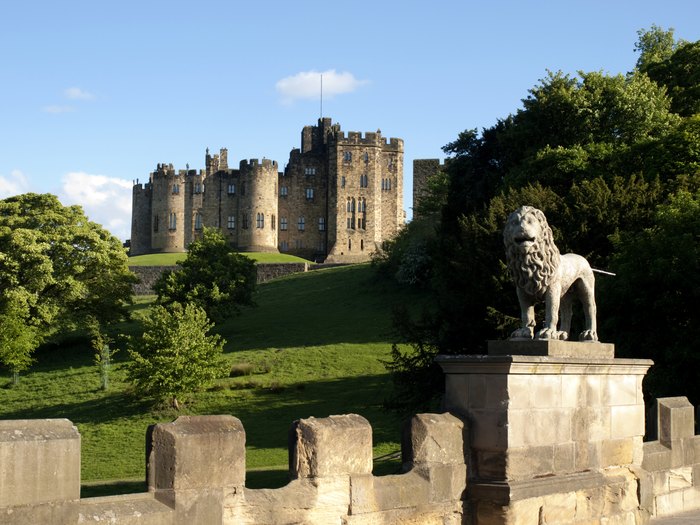 Did you think, "Harry Potter in North Carolina?!" when you saw the building? Let us know in the comments below!
Banner Elk is the perfect little mountain town to visit any time of year. And be sure to seek out the one building in North Carolina that looks like Hogwarts while you're there!
If you want to find somewhere Harry Potter-themed to spend the night, check out the fun options on VRBO!
OnlyInYourState may earn compensation through affiliate links in this article. As an Amazon Associate, we earn from qualifying purchases.
More to Explore
Harry Potter North Carolina
Are there a lot of castles in North Carolina?
North Carolina is not mainly known for having a lot of traditional medieval-style castles like you might find in Europe. However, a few castle-like structures, estates, and buildings might interest those looking for such architecture. One notable example is the Biltmore Estate in Asheville, often called "America's Castle." The Biltmore is the largest privately owned home in the U.S. and is built in the style of a French château. It offers tours of the house and gardens and provides a glimpse into the opulence of the Gilded Age.
Where can I rent the Harry Potter house in NC?
"Wizards Hollow" in North Carolina is a Harry Potter-themed Airbnb that offers fans of the series a unique and enchanting experience. This magical dwelling is meticulously designed to immerse guests in the world of Harry Potter, featuring décor and details reminiscent of iconic locations from the series, such as the Gryffindor common room and the Hogwarts Express. Visitors to Wizards Hollow can revel in the whimsical atmosphere, surrounded by elements that evoke the charm and mystery of the Wizarding World, including themed rooms, magical artifacts, and other fantastical touches. This Airbnb provides a special opportunity for guests to enter a world of wonder and relive the magic of Harry Potter, making it a memorable destination for enthusiasts seeking a spellbinding getaway in North Carolina.
What buildings look like Hogwarts in North Carolina?
These buildings and locations in North Carolina may evoke a similar architectural style or atmosphere reminiscent of the Harry Potter series' iconic school of witchcraft and wizardry. Here are a couple of places that might give you a Hogwarts-like feel:
Biltmore Estate in Asheville: The Biltmore, with its grand and historic architecture, extensive grounds, and detailed interiors, might remind one of Hogwarts. It's a large estate built in a Châteauesque style, reminiscent of French Renaissance castles.
Duke University in Durham: Some buildings at Duke University, with their gothic architectural style, might evoke the feel of Hogwarts. The intricate stone work, towering spires, and detailed facades are reminiscent of the magical school's depicted architecture.
Lees-McRae College in Banner Elk: The college, situated amidst the scenic Appalachian Mountains, features buildings with stone facades and gothic elements, reminiscent of the magical school of witchcraft and wizardry depicted in the Harry Potter series.
Related Articles
Explore North Carolina
Featured Addresses

191 Main St W, Banner Elk, NC 28604, USA