The Boldest And Biggest Meteor Shower Of The Year Will Be On Display Above North Carolina In December
If you are in the market for some exciting, free entertainment, the American Meteor Society's calendar shows some spectacular upcoming meteor showers in North Carolina. The boldest and biggest meteor showers of the year are in December, and the choice is yours. The Southern and Northern Taurids and Leonids end on Dec. 2, Geminids are active until Dec. 24, and Ursids are active Dec. 13-24. The Southern Taurids are a long-lasting shower with a velocity of 17.2 miles per second with several peaks, and like the Northern Taurids are rich in fireballs. The Leonids, with a velocity of 43.5 miles per second, are known for producing meteor storms in the years 1833, 1866, 1966, 1999, and 2001. The Geminids are rated the best show in the heavens for their brightness and number and usually give the strongest meteor shower of the year. Plan a party for the unforgettable Geminid peak on Dec. 13 and 14. Also, stargazers will normally see five to 10 Ursids per hour during the late morning hours on Dec. 21 and 22, the dates of maximum activity. Some outbursts have exceeded 25 per hour for this show. So, happy stargazing!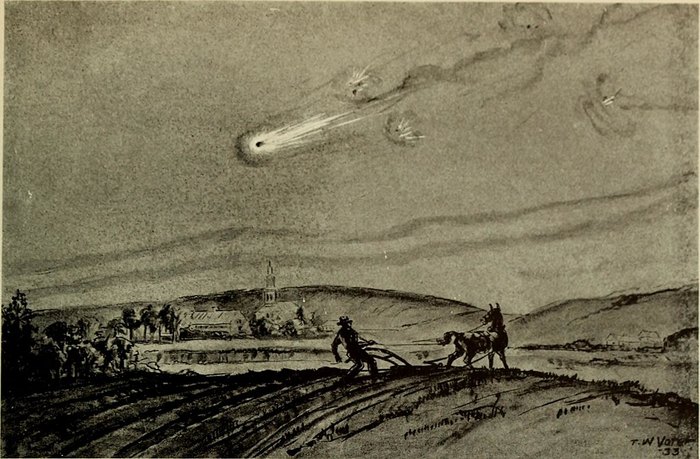 Plan a star party during one of these meteor shower events, and see the biggest meteor shower of the year. More history of meteor showers and planets is available.
Address: Pisgah Astronomical Research Institute, 1 Pari Dr, Rosman, NC 28772, USA
Address: Bladen Lakes State Forest, 4470 NC-242, Elizabethtown, NC 28337, USA
Address: Medoc Mountain State Park, 1541 Medoc Mountain Rd, Hollister, NC 27844, USA
Address: American Museum of Natural History, 200 Central Park West, New York, NY 10024, USA
Address: Meteor Crater Natural Landmark, Interstate 40, Exit, 233, Winslow, AZ 86047, USA
OnlyInYourState may earn compensation through affiliate links in this article.