The International BBQ Cook-off In North Carolina Is Everything You'll Want To Do
If you consider real 'BBQ' to be a pork shoulder cooked over hickory wood, you're in luck because this week it's a contest over whose-who is the best of the best. Known as 'Lexington-Style' it's only natural this nationally known concept would host a competition in the area it originated.
International teams will be cookin'-off  at the 5th annual BBQ Capital Cook-Off in Lexington.  The fun starts this Friday at 5PM at 207 East 3rd Ave. and continues into Saturday in which samples, and awards will be given.
How about some live music to accompany your ribs, chicken, and briskets? Darrell Harwood, Eric and the Chill Tones, Shane Pruitt Band, and Trae Pierce and the T-Stone Band will all be playing.
You will be able to sample food from both local and regional eateries, admission is free.
Incase you were wondering, this tasty but fierce competition has a prize purse of $16,100.
So of course, there's Lexington BBQ, but lets take a walk down memory lane, in which the history of North Carolina BBQ runs so deep…even the law had to get involved.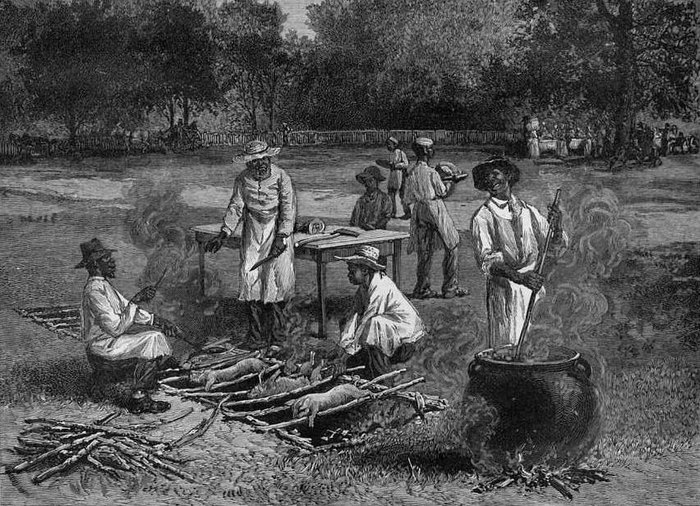 Pretty interesting stuff, huh? Don't forget about the BBQ cook-off  – it is this Friday, 5-10PM, and Saturday, 10AM-7PM.
Now…in the comments, I want you to tell me which side you're on and WHY it's better….remember guys, lets be nice…
1,2,3…GO!
OnlyInYourState may earn compensation through affiliate links in this article.
Related Articles
Explore North Carolina