The Big Duck In New York Just Might Be The Strangest Roadside Attraction Yet
Anyone who's taken the time to travel around our state will tell you that on almost any road trip they've ever taken here, they've found themselves pulling over at least once along the way to check out a roadside attraction that never even knew existed until that very moment. Oftentimes, the places that we're pulling over to further investigate are simple little roadside eateries and shops that provide us with a great reason to stretch our legs – just take a look at how eye-catching the Big Moose Deli is out in Hoosick Falls! If you're ready to stumble upon something even more strange though, then you're going to find yourself quickly doing a double-take once you discover this massive duck in the town of Flanders. See for yourself.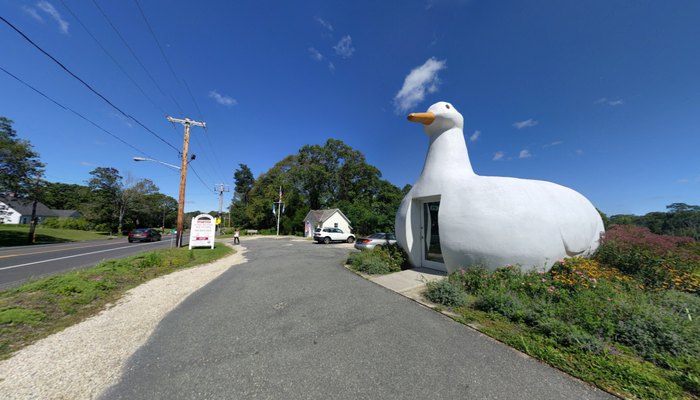 Suddenly feeling anxious to discover more attractions around our state that will make you want to pull over? Then you're going to love reading about how There's A Peace Pagoda Nestled Away In Upstate New York And It'll Leave You Feeling Completely Zen!
Address: 1012 NY-24, Flanders, NY 11901, USA