After You Hike To Sturgeon Pool, Sleep In A Yurt At Shaupneak Ridge Park In New York
When you really want to get away from it all and stay in a secluded spot deep in nature, but still don't really want to set up camp, this yurt stay near Shaupneak Ridge Park in New York is the perfect fit. On 120 acres, surrounded by waterfalls within earshot, and visited by wild turkeys, deer, foxes, hummingbirds, eagles, and more, this yurt is pure beauty and relaxation.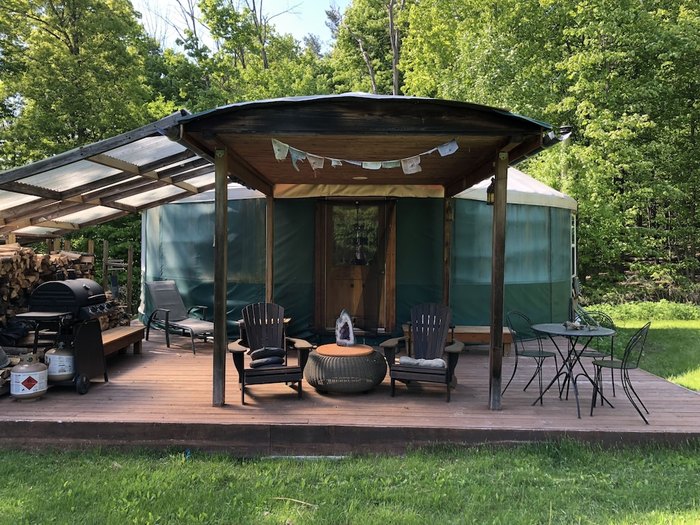 This yurt is 960 sq. ft. and sleeps four people with a queen-size bed and two twin-sized pull-out sofa beds. A central skylight and four glass windows provide plenty of light in the daytime, and there are lamps for nighttime. The yurt is open year-round and will keep you cool in the summer and warm in the winter. There is a fully functional restroom and washer and dryer.
Not far away is the charming little town of Kingston which will make for a wonderful day trip.
Address: Ulster Park, NY 12487, USA