Get Your Outdoor Fix At These 8 State Parks In New York
We all need to get away from everything every once in a while. Escaping from the hustle and bustle of everyday life can do wonders for your mental health. Even if you don't have time to get away for a few days, most of us can carve out a few hours to spend in nature. We are lucky to live somewhere with as many state parks as the Empire State. There are 180 state parks to visit in New York, spread all throughout the land. No matter what season it is, these are great places to get out and enjoy the natural beauty that surrounds us.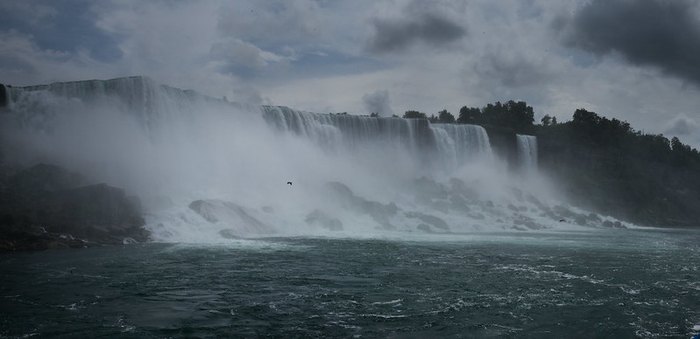 How many of these state parks in New York have you visited? Did we miss any that you recommend? Share your favorites in the comments!
If you'd looking for other outdoor adventures in the Empire State, check out these fun activities near Syracuse.
OnlyInYourState may earn compensation through affiliate links in this article.
State Parks to Visit in New York
July 22, 2022
I'm looking for good hiking trails in New York.
New York is so large that you can find good hiking trails in every big city and little town. Each offers its own unique scenery and beauty, as well as physical ability levels. This makes them attractive to a wide range of people from all walks of life. Some more well-known trails are the Devil's Hole Trail at Devil's Hole State Park, the Indian Ladder Trail in Thacher State Park, and the Constitution Marsh Trail at the Constitution Marsh Audubon Center & Sanctuary, just to name a few. But again, there are so many amazing trails dotted all over the state that you really can't go wrong.
What are some kid-friendly things to do outside in New York?
That's another area where New York shines! You'll find a wealth of things to do outside in New York that are suitable for people of all ages. As far as activities for the younger ones among us, you might consider the Buffalo Museum of Science in Buffalo, the Herschell Carrousel Factory in North Tonawanda, or the Medina Railroad Museum in Medina.
Where is a good place to go for a romantic getaway in New York?
Whether you look north, south, east, or west, you'll find some amazing places for a romantic getaway in The Empire State. If you're looking for a charming bed and breakfast inn, there's Mount Merino Manor not too far from the town of Hudson. And then there's a spot called The Point, a popular resort along Upper Saranac Lake inside of Adirondack Park. And last, but certainly not least, you should consider one of the upscale hotels right in the heart of Manhattan. Yes, there's the hustle and bustle of the city when you're out and about, but there's just something about snuggling up at one of these establishments and treating yourself to the best amenities that New York has to offer.