The Massive New York Blizzard Of December 2010 Will Never Be Forgotten
Living in the upper right hand corner of the United States means that our residents are no strangers to harsh winter weather and massive amounts of snow. It wasn't too long ago that we were reminiscing over New York's insane Snowvember Storm that hit the city of Buffalo in 2014, but do you also recall when the North American Christmas Blizzard of 2010 struck the Big Apple? Winter weather in New York can definitely be memorable and it was that particular year for those in the thick of it. It's remembered by many as the largest blizzard in New York in recent years and these pictures will take you right back to those snowy days.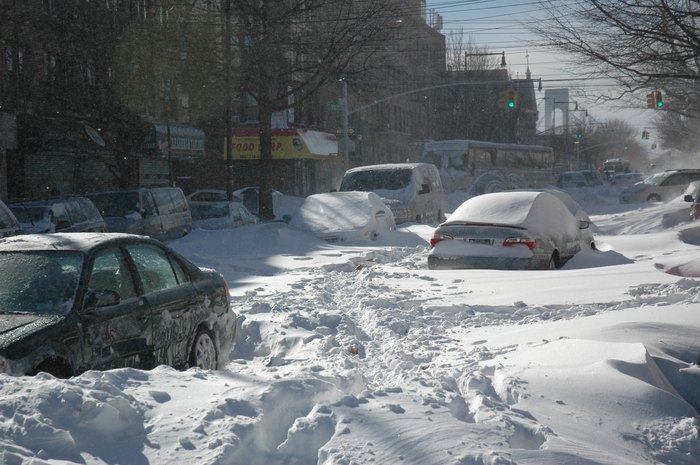 Do you remember when this winter storm hit? Is it the largest blizzard in New York that you've lived through? Share your memories with us in the comments!
If you're a longtime resident of the Empire State then you also probably remember the Terrifying, Deadly Storm That Struck Western New York In 1977 That No One Saw Coming!
OnlyInYourState may earn compensation through affiliate links in this article. As an Amazon Associate, we earn from qualifying purchases.
More to Explore
largest blizzard in new york
When was the biggest blizzard in New York?
Winter weather in New York is often snowy, from the cities along the coast up into the mountains. Some of the biggest snowstorms in New York have taken place in recent years, such as the massive system that dumped several feet in 2010. Other memorable snowfalls in New York took place in 1977, which no one saw coming, January of 2016 when NYC saw a record 27.5 inches, and way back to the Great Blizzard of 1888, which is still known as one of the most catastrophic winter events in our country's history.
What is the most snow ever recorded in New York?
If you live in New York, then you are likely already prepared with the right gear to face a cold and snowy winter. And while we do get smaller storms throughout the state, many places in New York see several inches of snow at a time. In New York City, the largest snowfall total took place in 2016 with 27.5 inches from one storm. In the western part of the state, residents may recall the New York blizzard of 1977 which is still on record as the worst storm in the area.
What is winter weather in New York typically like?
While parts of the state can see some slightly warmer temperatures and rain throughout winter, we are mostly cold and snowy throughout the season. Of course the upper part of the state sees much more snow and areas like New York City can be more inconsistent. If you've ever been in NYC during the winter, you may want to check out 14 thoughts every New Yorker has during a winter storm for a few truths and laughs.
Related Articles
Featured Addresses