This Lakefront Airbnb In New York Comes With Its Own Kayaks
The lakefront label is very accurate in describing this airbnb in New York state that offers the use of two kayaks. If anything, "lakefront" undersells a 348-square-foot property that almost makes you feel as though you're in the water, not merely beside it. The views of Cayuga Lake are as up close as they get from this one-bedroom, two-bed home that provides sufficient room for a couple or a small family. The changing seasons provide different environments in New York, but the sense of solitude that the lake views provide is a year-round constant.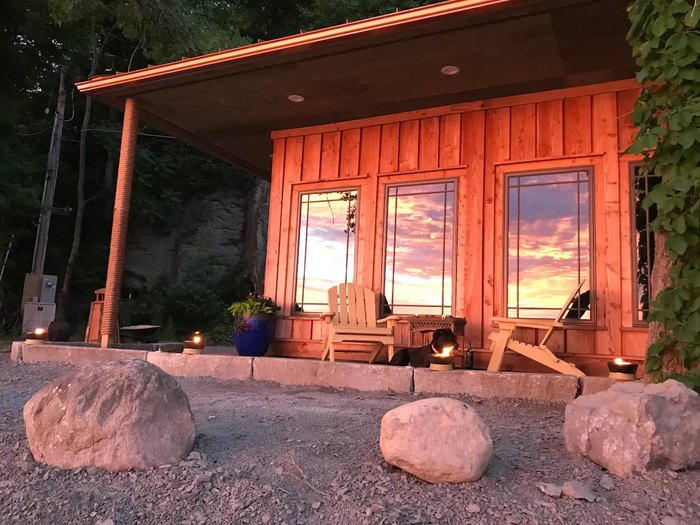 The town of King Ferry is 18 miles north of Cornell University in Ithaca and is 55 miles from Syracuse and 77 miles from Rochester. So this property is secluded, yet easily accessible. You can make King Ferry part of a sweet road trip. The airbnb website provides booking information and more details about the property.
Address: King Ferry, NY 13081, USA