Christmas In These 5 New York Towns Looks Like Something From A Hallmark Movie
Upstate New York boasts some of the most charming small towns in the country. Come winter, many of them seem too good to be true. Combine this charm with a wealth of outdoor adventures in the region, and you've got several potential holiday destinations. Here are a few of our favorites throughout the state that might not be on your radar. All you've got to do is book the trip! You'll quickly discover why these New York Christmas towns are so lovable.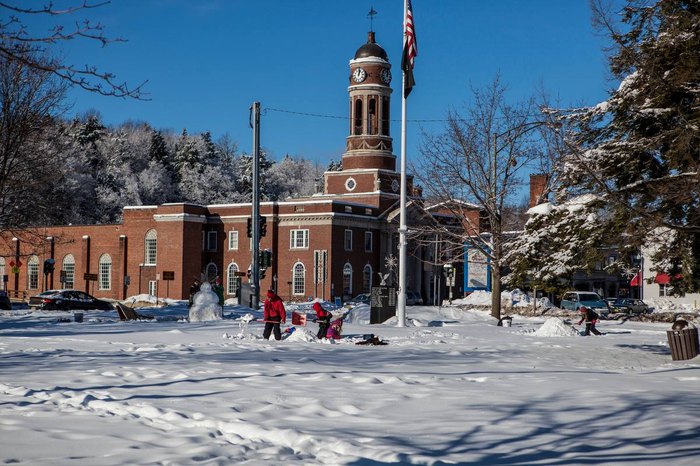 Don't forget to come prepared for excursions in these upstate areas, whether it's snowshoeing gear, warm layers, and plenty of water to stay hydrated! What are your favorite things to do in New York over the holidays? Do you think you'll plan to visit any of these New York Christmas towns? Share your thoughts with us in the comments below — we would love to hear from you!
For related content, you'll love reading about these incredible winter day trips in New York. There's something for everyone on this list!
OnlyInYourState may earn compensation through affiliate links in this article.
Address: Saranac Lake, NY, USA
Address: Cooperstown, NY 13326, USA
Address: Ellicottville, NY 14731, USA
Address: Rhinebeck, NY, USA
Address: Saugerties, NY 12477, USA
christmas towns in New York
October 27, 2022
What is winter in New York like?
Winter in New York is many things. It's enchanting, as you've learned from the article above, and it's also a bit intimidating. Upstate New York, for example, is one of the coldest places in the U.S. during the wintertime. But that doesn't mean you need to stay indoors all season long. Far from it! There are countless outdoor activities you can still enjoy during the chilly months. Some of our favorite winter day trip destinations in New York include Peek'n Peak Resort in Clymer, Chestnut Ridge Park, Windham, the North Pole, High Falls Gorge, Lake George, Woods Valley Ski Area, and Natural Stone Bridge and Caves. The best part of all is that many of New York's most popular destinations are much less crowded in the wintertime.
What is the snowiest city in New York?
Have you ever wondered "what's the snowiest city in New York"? That title goes to Syracuse, which also happens to be in the top 10 snowiest towns in the entire country. Syracuse gets upwards of 127 inches of snow each winter. This is largely due to its proximity to Lake Ontario. Some other snowy places in New York include Ava, Taberg, Lee Center, and Westernville. If you happen to visit any of these places during the wintertime, be sure to bundle up!