The Ultimate Bucket List For Anyone In Buffalo Who Loves Waterfall Hikes
We may be living inside one of New York State's largest cities, but that doesn't mean that Buffalonians are completely secluded away from nature! Not only does our city sit out along one of America's Great Lakes, but we're also close by to a variety of natural wonders in New York. If you've been itching to chase some waterfalls, then it's time you explore this bucket list that will take you to some of the most breathtaking destinations near the city of Buffalo. Check it out – here are some of the best hikes in Buffalo worth doing over and over: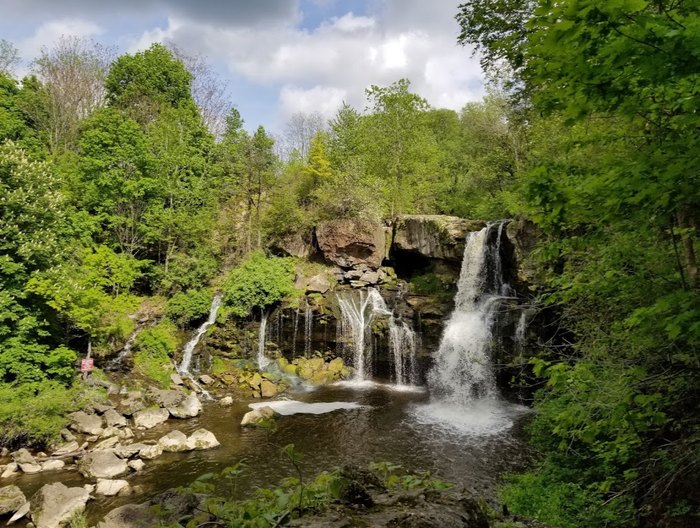 Which western New York waterfall is your favorite? Are there any we missed on this list? Let us know in the comments below!
Feeling ready to take on another scenic trail near the Queen City? Then take a look at how this scenic trail in Buffalo is perfect for beginners.
OnlyInYourState may earn compensation through affiliate links in this article.
More to Explore
Best Hikes in Buffalo
What are the best hiking trails near me?  
If you live in the Buffalo area, you are in luck: there are loads of amazing hikes and hiking trails in Buffalo, as well as some pretty epic trails near Buffalo, too. Head to Chestnut Ridge County Park and hike the Eternal Flame trail, which is a literal flame that never goes out situated right behind a small waterfall. It's one of our favorite waterfall hikes in Buffalo, and we think you'll love it too. Another favorite Buffalo-area trail is, well, any of the trails within Tifft Nature Preserve. It's a 264-acre slice of paradise and offers some of the best hiking trails in New York – and it's right here in our backyard!  
Where can I go on easy hikes around Buffalo?  
Well, for one, the above-mentioned Tifft Nature Preserve has the Tifft Nature Preserve Trail, which is rated as easy and is quite short, at just under two miles long. Alternatively, head out to Amherst State Park and do the Glen Falls Trail Loop, a 2.7-mile trek through a wooded area that provides both excellent exercise and quality time outdoors. Be sure to also check out Delaware Park and the trails within; we love the Hoyt Lake Loop, an easy, 1.1-mile adventure around none other than Hoyt Lake, one of the best lakes in New York.  
What are some of the most scenic hikes around Buffalo?  
Every hiking trail in New York is a scenic hike, and the trails around (and in) Buffalo are no exception. The area is intensely beautiful, and it's a privilege to have access to so many wonderful, scenic hikes in the city. Among our favorite scenic hikes around Buffalo are hidden gems like those at Letchworth State Park, which features many different breathtaking trails all over, ranging in difficulty from easy to challenging. Another favorite place for scenic hikes in Buffalo is the trails at Emery Park, which is home to some of the most splendid hidden waterfalls in New York!  
Related Articles