12 Unforgettable Buffalo Day Trips, One For Each Month Of The Year
As much as there is to keep us busy here within the city of Buffalo, it's always fun to plan an out-of-town adventure that gives us something to look forward to. If you're ready to make the most of your adventures and explore more of what Western New York has to offer, then check out these 12 best day trips from Buffalo, one for each month of the year.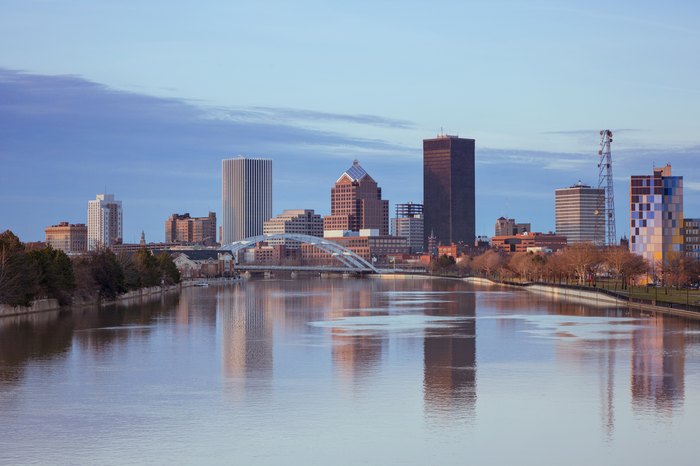 What are your favorite day trips to take in and around Buffalo? What do you think are the best day trips from Buffalo? What would you add to this list? Let us know in the comments below!
OnlyInYourState may earn compensation through affiliate links in this article.
More to Explore
Best day trips in Buffalo
What are some other things to do around Niagara Falls?
Below is a list of some other attractions near Niagara Falls:
Niagara SkyWheel
Journey Behind the Falls
Skylon Tower
Maid of Mist & Cave of Winds
Did you know that you can hike around Niagara Falls? There's a fantastic hike here called the Goat Island Scenic Trail. As you might expect, it's a waterfall hike (I mean, you are surrounded by great falls, after all!) and it offers its own unique scenery and beauty. The trail is paved so it's easy to navigate, especially if there are multiple generations and/or physical abilities in your group.
I'm looking for some of the best day trips in Buffalo for children.
Some of the best day trips in Buffalo for children include:
The Buffalo Zoo
Buffalo AKG Art Museum
Tifft Nature Preserve
Letchworth State Park
Buffalo is a great place for children, and there is a wealth of attractions dotted all over the area that entertain, educate, and inspire. For starters, there is the Hidden Valley Animal Adventure Park. Located in Varysburg about an hour away from Buffalo, it is an awesome 60-acre animal safari park with over 400 wild animals, some of whom visitors can interact with like the zebras and giraffes. Hands-on, interactive activities can also be enjoyed right in town at the Buffalo Museum of Science. Here, kids and their adult companions will find exciting exhibits featuring wildlife, the planets, ancient civilizations, and so much more.
Where can I find a weekend getaway spot near me?
There are lots of great weekend getaway spots in Western New York. Lake Placid is one of the most famous and well worth the journey. It's beautiful all year round but people really love it in the winter months for enjoying some of the best skiing and snowboarding in the state. In Allegany, one of the most popular places to visit is Allegany State Park where you can enjoy camping, hiking, bird watching, biking, and between late June and mid-July the phenomenon of the synchronous fireflies. The latter is a truly amazing treat! It's when, during the firefly mating season, the two species congregate, and the males light up the night in an attempt to attract the females. It's a light show unlike any other!
Related Articles
Featured Addresses