The Toxic Ghost Town Near Buffalo That You'll Want To Stay Far Away From
Depending on how long you've been a reader with us here at Only In Your State, you may remember that in the past we've frequently spoken on the subject of how Buffalo is one of New York's most haunted cities. From the stories surrounding Shea's and Central Terminal to the tales told about the Iron Island Museum, it's hard to deny the fact that many of us seem to be convinced we're sharing the Queen City with quite a few spirits.
However, if you head just north of Buffalo, you'll find an abandoned ghost town that doesn't have ghost stories swirling around it, only terrifying truths. This is a story that many of us grew up watching unfold right before our eyes, but if you aren't familiar with it, read on to find out why you'll want to stay as far away as possible from the neighborhood of Love Canal.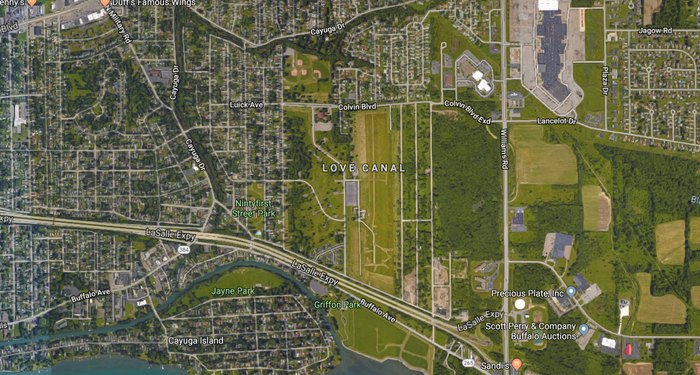 Were you living in Buffalo during the late 1970s when the evacuations of Love Canal happened? Share your memories with us in the comments.
For more nerve-wrecking reads, take a look at how A Trip To This Haunted Asylum Near Buffalo Is Not For The Faint Of Heart!