The Epic Zipline Near Buffalo That Will Take You On An Adventure Of A Lifetime
If you find yourself bored during spring break, look no further! Adventure awaits just over an hour south of Buffalo in Clymer, NY. While you probably wouldn't pair a popular ski and golf resort with an adrenaline rush, this place breaks the mold with tons of activities to choose from. If you have a need for speed, the outdoor Aerial Adventure Course at Peek 'n Peak Resort is the place to be.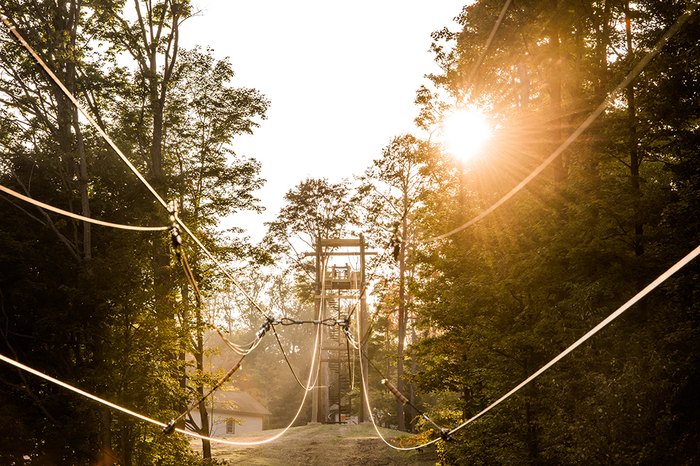 Looks amazing, right? Try it for yourself at Peek'n Peak Resort: 1405 Old Road, Clymer, NY, 14724.
Have you been on this Aerial Adventure Course already? You daredevil, you! Share your stories and photos with us in the comments!