You'll Have Loads Of Fun At These 6 Pick-Your-Own Fruit Farms Around Buffalo
You know what they say — you can pick your friends, you can pick your nose, but you can't pick your friend's nose. That actually has nothing to do with this post. But dad jokes are always a good idea, right? Speaking of picking… 'tis the season for fresh fruits in western New York, and the areas surrounding the city have plenty of options for u-pick entertainment. You'll have loads of fun at these delightful pick-your-own berry farms around Buffalo.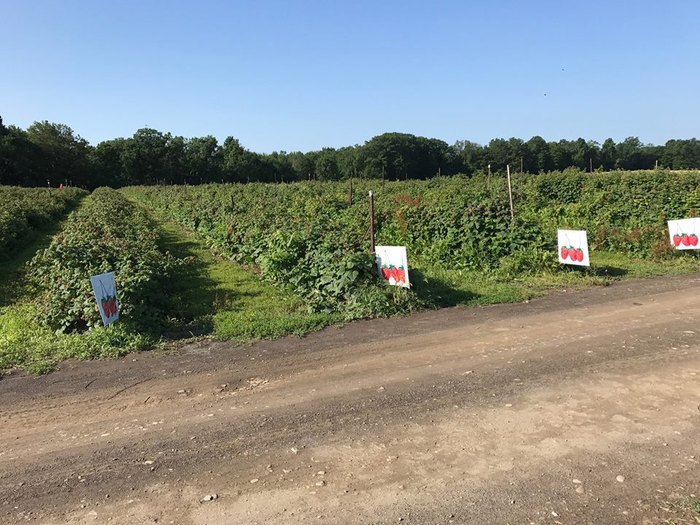 Which of the u-pick fruit farms near Buffalo is your favorite? Share the best spots with us in the comments, and we'll see you out in the fields! Enjoy!
OnlyInYourState may earn compensation through affiliate links in this article. As an Amazon Associate, we earn from qualifying purchases.
More to Explore
Berry Farms
Where can I find the best produce in Buffalo?  
Who says you can't find the best produce ever in or near the big city? We sure don't. Buffalo, New York is a hotspot for all sorts of wonderful farm-to-table kinds of places, including some of the best farmers markets on the entire east coast! You'll find markets to check out almost every day of the week; on Tuesdays, hit Eden Farmers Market. On Saturdays – which are much busier days for farmers markets for obvious reasons – hit beloved local markets like the Elmwood/Bidwell Market and the West Side Tilth Market. On Sundays, visit the South Buffalo Farmers Market and the Holland Farmers Market (and do remember that these short mentions are nowhere near exhaustive). Which markets are the ones you'd call your favorites? What's your favorite thing from each?  
Are there places to pick your own fruit around Buffalo, New York?  
Wonderfully, there are lots of places for picking your own fruit in and around Buffalo. Some of our favorites include wonderful spots like Greg's U-Pick Farm, in Clarence Center, which is home to fresh produce and excellent, reasonable prices. The Blueberry Treehouse Farm in West Falls is another must-do, and so is the Blackman Homestead Farm in Lockport. While in Lockport, be sure to also check out Smith's Orchard Cider Mill. Should you find yourself in Gasport, look into Becker Farms! New York is an amazing state for farmers and lovers of farm-fresh goodies alike; it's important to buy from local farmers and shops, not just to support them personally but also to support the local economy. Of course, there are many more places to pick your own fruit around Buffalo, though the ones mentioned above are definitely some of our favorites! Fruits available vary by season, but that just means you'll find something to love almost year-round!  
Related Articles