The 7 Best Backroads In New York For A Long Scenic Drive
Ever have a day where you feel like getting out of the house, yet don't quite have the energy to do much of anything? That's what scenic drives are for! Taking you away from it all, look out of the window of your car and you can find a beautiful New York movie playing for you as you drive along some of our stunning routes. From roads tucked between beautiful mountains to drives right along the waterfront, these are the 7 best scenic drives in New York. Take these when you have some spare time!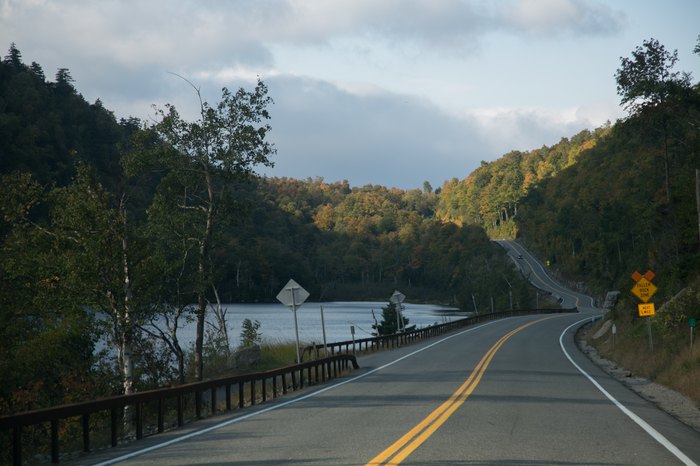 What are your favorite scenic drives in New York? Let us know in the comments! To soak up more amazing views, soar up above with This Scenic Flight Over New York's Mountains That Everyone Should Take Before They Die.
Address: New York 73, NY-73, Lake Placid, NY, USA
Address: Catskill Mountains, Shandaken, NY 12464, USA
Address: New York 431, NY-431, Wilmington, NY 12997, USA
Address: Cayuga Lake, New York, USA
Address: Upper Delaware Scenic Byway, 585 NY-97, Sparrow Bush, NY 12780, USA
Address: Skaneateles Lake, New York, USA
Address: Prospect Mountain Hwy, Lake George, NY, USA
best scenic drives in new york
April 04, 2020
What are the best roadside attractions in New York?
How does a road trip to the best roadside attractions in New York sound right about now? Well, you can't go wrong on this fun road trip that spans just over 250 miles. Gas up the car, and visit such popular roadside attractions as the World's Largest Pancake in Penn Yan, the World's Smallest Church in Onedia, and The Tepee in Cherry Valley.
Ready for some whimsical fun? Plan a visit to The Big Duck of New York, tucked in Flanders. Stop by the 20-foot tall duck that's a museum and a gift shop. You'll find an assortment of duck-themed souvenirs, perfect for commemorating your visit.
Are there any other scenic backroads to drive along in New York?
You'll find a ton of scenic backroads in New York that are perfect for a leisurely drive. Of course, you might also want to take on the windiest road in New York. Yep, that windiest road – Upper Delaware Scenic Byway – boasts 100 curves and follows along the Delaware River.
If you're in the mood for drinking in scenic views, hit Prospect Mountain Veterans Memorial Highway, which leads up Prospect Mountain. The 5.5-mile drive features several overlooks, including The Eagle's Eye, The Narrows, and Lake George Panorama.
Are there other similar things to do in New York when you have a free afternoon?
On the hunt for more things to do in New York, specifically during a free afternoon? The oldest natural attraction in New York – Ausable Chasm – is often called the Grand Canyon of the Adirondacks. You can explore the gorge on foot, setting off on stairways, on trails, and on walkways.
If you've got a free afternoon, consider a visit to The Tepee, in Cherry Valley, the most unique souvenir shop in New York. You'll find a collection of Native American-crafted souvenirs and souvenir mugs.
Address: New York 73, NY-73, Lake Placid, NY, USA
Address: Catskill Mountains, Shandaken, NY 12464, USA
Address: New York 431, NY-431, Wilmington, NY 12997, USA
Address: Cayuga Lake, New York, USA
Address: Upper Delaware Scenic Byway, 585 NY-97, Sparrow Bush, NY 12780, USA
Address: Skaneateles Lake, New York, USA
Address: Prospect Mountain Hwy, Lake George, NY, USA