Here Are The 13 Weirdest Buildings In New Mexico
New Mexico has no shortage of man-made wonders and stunning architecture. However, we also have our share of quirky buildings, some of them strange enough to make traffic grind to a halt while people gawp. Here are the 13 weirdest buildings that are simultaneously among the most beautiful places for architecture in New Mexico.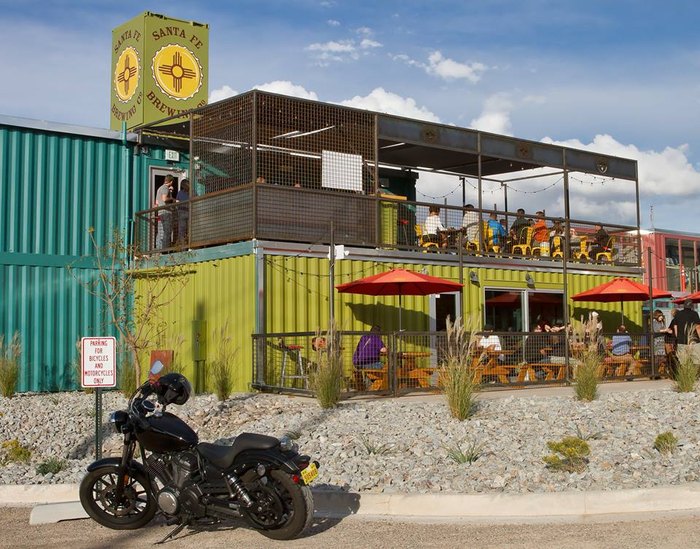 In your opinion, what's the most unusual or strange building in the Land of Enchantment? We'd love to see your photos and hear about your experiences there as well.
If you're interested in exploring more of New Mexico, perhaps you's like to can embark upon an exciting train ride adventure!
OnlyInYourState may earn compensation through affiliate links in this article.
Architecture in New Mexico
June 24, 2022
I hear that the New Mexico State Capitol Building is among the best architecture in New Mexico.
It absolutely is, and arguably the most beautiful capitol building in the country. What makes it unique is that it is also an art museum. All over the building you will find a wide array of sculptures, paintings, photographs, handmade textiles, and other art forms representative of the many cultures that call New Mexico home. You could literally spend hours here, there is so much to see.
Besides pueblo style homes, are there other prominent architectural styles in New Mexico?
One of the things that makes New Mexico unique is its wide range of architectural styles.  From pueblo style homes to Gothic, New Mexico Territorial revival, Romanesque, and others, you will find it here. One example of the latter is the  Basilica of San Albino in Mesilla, a beautiful Catholic church that possesses a wealth of history.
Are there any manmade wonders in New Mexico?
Yes! There are numerous manmade wonders that live up to the state's nickname as "The Land of Enchantment." For example, only about a 15-minute drive from Taos you'll find the Rio Grande Gorge Bridge. It is magnificent and holds the title as the second-tallest suspension bridge in the country. There's also the Sandia Peak Tramway in Albuquerque. The views from this 10,378-foot-high peak are spectacular and not to be missed.
OnlyInYourState may earn compensation through affiliate links in this article.