What Happens When You Drive Down This Musical Highway In New Mexico Is Bizarre But True
Editor's Note: Much Of The Highway Was Recently Repaved. You Can Learn About Another Singing Highway (In California) Here.
A stretch of Route 66, near Tijeras, New Mexico, is unlike any other section of the Mother Road. You don't need to turn on your radio to hear music. This musical highway in New Mexico actually sings "America the Beautiful" as you drive over it! Keep reading to find out more.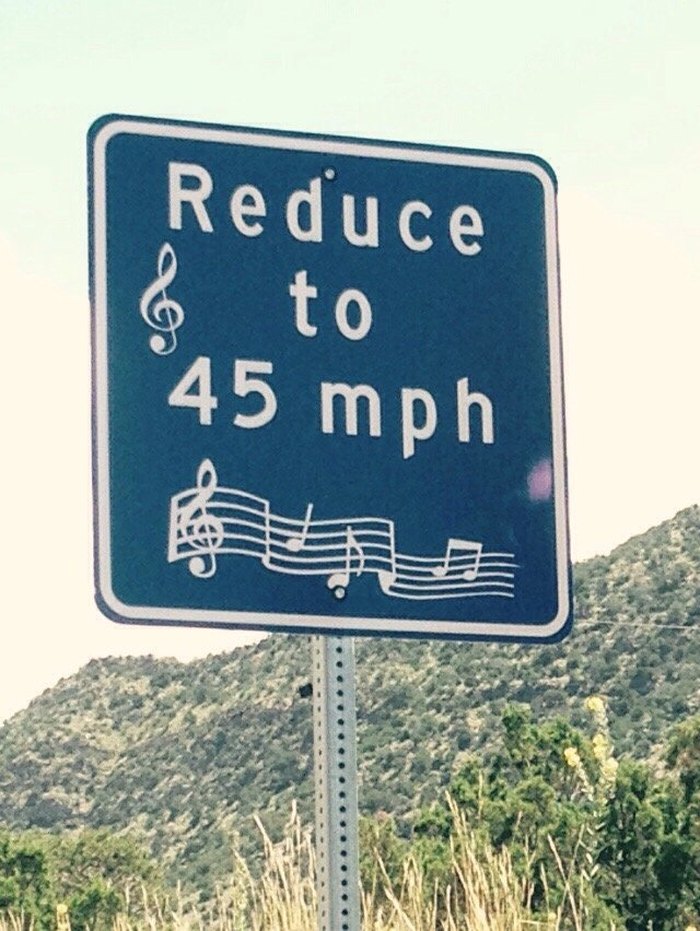 Each car is different and so that impacts the tone of the music. This video gives you an idea of what the road sounds like.

Would you obey the speed limit if it meant being entertained during travel? Have you experienced New Mexico's singing road for yourself? Let us know what you think.
To reach the musical highway, just type your starting point into this map.
For more information on the show "Crowd Control," visit the National Geographic Channel site.
OnlyInYourState may earn compensation through affiliate links in this article.
Address: Rte 66, Albuquerque, NM 87123, USA
Musical Highway In New Mexico
March 19, 2020
What one-of-a-kind destinations can I visit in New Mexico?
If you're looking for unique things to do in New Mexico, you won't be disappointed with these destinations. Thinking about spending a few nights in a hotel somewhere? Try the Kokopelli's Cave Hotel in Farmington, New Mexico, where you'll actually stay in a real cave, decorated with all the amenities and comforts you need while providing a once-in-a-lifetime stay. Looking for something a bit on the wackier side? McGinn's PistachioLand near Alamogordo is all about pistachios, has fun tours, and is even home to the world's largest pistachio.
What are the best little known drives in New Mexico?
This highway might be one of the more bizarre places in New Mexico, but it highlights one of many unique and fun drives you can take in the state. The Turquoise Trail National Scenic Byway along Highway 14 is 52 miles of gorgeous scenery and even a few ghost towns. If you want a chance to see some of the state's wildlife, try the Quebradas Backcountry Scenic Byway, which will take you on a 24-mile country road in between two national wildlife refuges. Both of these routes are great, underrated highlights of New Mexico's scenic drives.
What underrated places in New Mexico should I visit?
Spots like these aren't urban legends in New Mexico, they're just overlooked. A great example is Sitting Bull Falls, located near Queen. This hidden gem is a waterfall swimming hole that's perfect for a dip on a hot day. Plus, the 16 miles of trails in the surrounding scenery are stunning to explore. If you're looking for a tourist attraction that deserves some more attention, try the town of Lincoln, New Mexico. It'll bring you back in time and make you feel like you're back in the wild west, and it has many stories in legends to go with it, including Billy the Kid being there.