18 Reasons Everyone Should Visit Southern New Mexico
When most people visit New Mexico, they arrive at the Sunport in Albuquerque or they cut through the middle of the state on I-40. From there, they frequently explore tourist hotspots like Santa Fe and Taos, overlooking Southern New Mexico. That's a pity because they're missing out! Here are some of our favorite, super fun things to do in southern New Mexico. How many have you done already?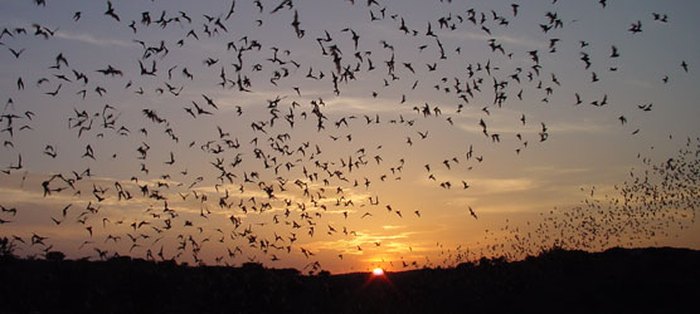 What are your favorite places in southern New Mexico? Tell us yours in the comments!
OnlyInYourState may earn compensation through affiliate links in this article.
Things to Do in New Mexico
July 27, 2022
What are some must-do southern New Mexico attractions?  
New Mexico is a fun state to hang out in, that's for sure. No matter if you live here or you're just visiting, you're sure to find plenty of amazing things to do in southern New Mexico that'll make you fall in love with the Land of Enchantment. Some of our favorite must-do southern New Mexico attractions include incredible natural wonders like Carlsbad Caverns National Park. No matter if you're an avid spelunker or have never seen a cave in real life before, Carlsbad Caverns is THE place to go to learn about an incredible – and purely New Mexico – environment lying just beneath our feet. Another must-do attraction in southern New Mexico is the whole town of Roswell. You might recognize the name: some decades ago, the town was supposedly the site of a UFO crash that was subsequently covered up. But, man, when it comes to the "aliens" thing, Roswell goes HARD. Even if you don't believe in life beyond Earth, you might just leave a believer.  
What are some great places to visit in southern New Mexico?  
Okay, so, what are some other great places to visit in Southern New Mexico? Once you're done at Roswell, there's still plenty to do! White Sands National Park is a hidden gem whose otherworldly landscape will make you feel as if you're somewhere far away from here; you can even hike, bike, or sled the dunes! Interested in the natural wonders of New Mexico after your White Sands visit and need more? Be sure to also check out the Valley of Fires Recreation Area, which will be loved by geology geeks and volcano fanatics everywhere.  
What is there to do in southern New Mexico?  
In a couple of words? SO MUCH! You can find several different types of environments here, so if you're craving a mountain getaway, run away to Ski Apache in Alto. Even if it's not snowy, you'll find all kinds of amazing things to do up there. When it is snowy, though, we think it's at its best. Another fun thing to do in southern New Mexico is the old, legendary Flying J Ranch, an old-west showcase that'll take you back in time to the days when cowboys roamed the land. It's open during the summer through Labor Day, so when Ski Apache is slow in summer, Flying J is the place to be.