It's Impossible To Forget These 5 Horrific Winter Storms That Have Gone Down In New Mexico History
Winter in New Mexico is a magical time of year. We've got glittering snow, roaring fires, and occasionally, epic blizzards. While thinking of the more charming aspects of winter can be wonderful, it doesn't take long to remember it can also be a disastrous time of year. Here's a look at some winter storms in New Mexico that turned into true disaster scenarios.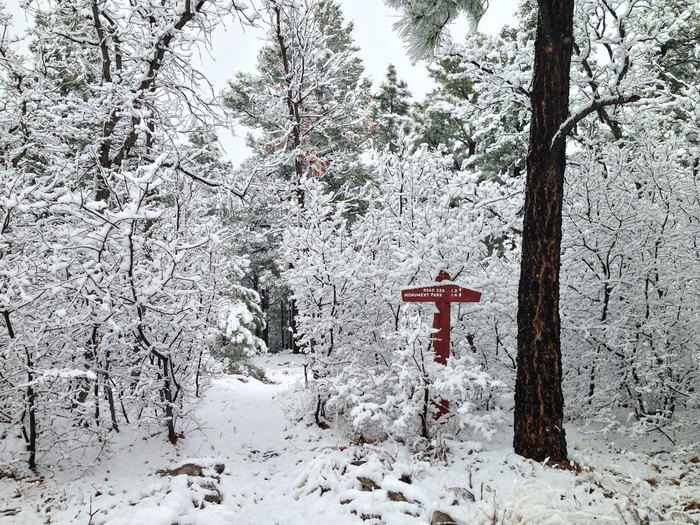 Hopefully this winter will not bring anything as awful as these storms to the Land of Enchantment. Do you remember these horrible winter storms in New Mexico? Share your experiences in the comments!
If you want to read about more of these storms in greater detail, we recommend starting by reading about the blizzard of 2006. We mentioned that one on our list because it's one of the worst winter storms in New Mexico history. Read more in this article: A Massive Blizzard Blanketed New Mexico In Snow In 2006 And It Will Never Be Forgotten.
OnlyInYourState may earn compensation through affiliate links in this article. As an Amazon Associate, we earn from qualifying purchases.
More to Explore
Winter In New Mexico
What are some natural disasters in New Mexico history?
We've had some terrible disasters in New Mexico. It was not necessarily a natural disaster, but the coal mining accident of 1913 was terribly tragic and resulted in the loss of 263 lives. Sadly, it was not the only mining accident to occur in New Mexico. Check out this list of other tragic disasters in New Mexico.
What is winter in New Mexico like?
Winter in New Mexico tends to be pretty dry. It's a wonderful time to travel to the state, since you don't have to deal with our famously scorching summer heat. The landscape is gorgeous, and there are so many places worth checking out.
What are the numbers for record snowfall in New Mexico?
Snowfall in New Mexico varies dramatically depending on where you are in the state. Some areas of the state rarely receive any snow at all, but it's a common occurrence in the more northern regions. The 24-hour max snowfall record in New Mexico was set in 1964, when Kelly Ranch saw 41 inches.
Related Articles