Caliche's Frozen Custard In New Mexico Is Home To An Ice Cream Sundae You Won't Find Anywhere Else
There's no doubt green chile is king in New Mexico. Stop by any restaurant in the Land of Enchantment and you're bound to find some hint of the piquant pepper on the menu.
While it's a popular option in savory dishes, you may also encounter chile in an unusual section: desserts. These particular menu options are few and far between but they can be found occasionally in restaurants and dessert shops. One such location is over at Caliche's Frozen Custard, located in southern New Mexico.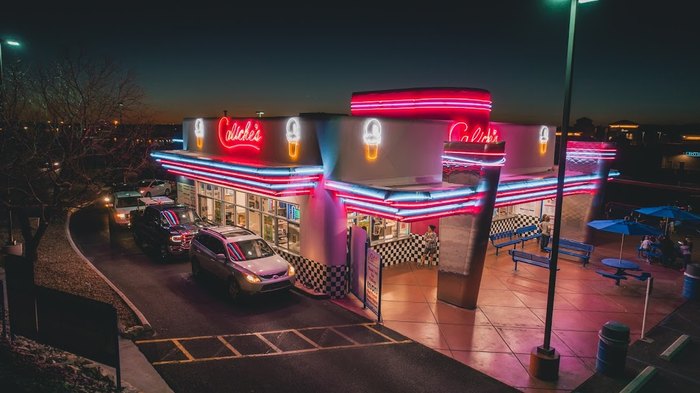 You can find details about the dessert shop's menu, hours, specials, and more by visiting their website or Facebook page.
Website: caliches.com
Facebook: Caliche's Frozen Custard
Do you prefer to eat your green chiles in a savory dish instead? Then you'll want to try out the exceptionally delicious green chile cheeseburgers served over at Laguna Burger. Read more about the restaurant and its menu in People Drive From All Over For The Green Chile Cheeseburgers At This Charming New Mexico Restaurant.
OnlyInYourState may earn compensation through affiliate links in this article.
Address: 590 S Valley Dr, Las Cruces, NM 88005, USA
Address: 131 N, Roadrunner Pkwy, Las Cruces, NM 88011, USA
Address: 2251 N White Sands Blvd #6139, Alamogordo, NM 88310, USA