15 Iconic Foods In New Mexico That Will Have Your Mouth Watering
What foods is New Mexico known for? There's Southwestern cuisine and then there's New Mexican cuisine, and the two terms aren't interchangeable. Here, you'll find Native American, Spanish, Mexican, and Anglo influences in the food. We're not suggesting that all of these dishes originated in the Land of Enchantment but you should certainly try these iconic foods while in our state. Prepare to drool over these iconic foods in New Mexico, and get out to one of New Mexico's many great restaurants to try them all!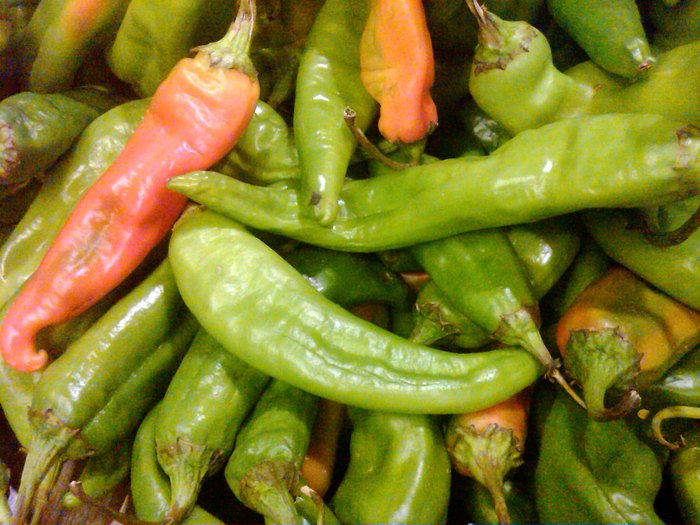 These New Mexico foods are all a part of the culture of this great state. What foods – or dishes – do you think best represent the flavors of New Mexico? We know that chiles are likely to be at the heart of your selections, so check out our past article: 14 Things All New Mexicans Know To Be True About Chile.
OnlyInYourState may earn compensation through affiliate links in this article. As an Amazon Associate, we earn from qualifying purchases.
More to Explore
Iconic Foods In New Mexico
Ok, first, let's talk about chiles. I get that they are a big thing in New Mexico, but why? What's up with that? 
Anyone from New Mexico will tell you that chiles are a HUGE part of state culture. If you live in New Mexico and avoid chiles then other New Mexicans will think that you are some kind of spy or something. Therefore, any and all New Mexicans just have to accept chiles as a part of everything, whether they like them or not. Fortunately, almost all New Mexicans love them. Learn more about chiles here: 14 Things All New Mexicans Know To Be True About Chile. Also, if you want to get some, here's where to go: 6 Smokin' Hot New Mexico Chile Stores That Will Spice Up Your Life
Got it. I guess. I accept that chiles will be in everything I eat in New Mexico. Where can I get the best Mexican food in New Mexico?
Ahhh... you came to the right place because we have a list for that! Here are 12 Restaurants in New Mexico to Get Mexican Food That Will Spice Up Your Life. Mmmmm! You are going to love it all!
What about those biscochitos you mentioned? Where can I try some of those?
We have a list for that, too! Check out these spots for some of the very best: 9 Places In New Mexico To Get Exceptional Biscochitos That Taste Like Christmas
What about fry bread? 
You're going to love fry bread if you've never had it before. It's kind of like fried dough that you'd get at the fair, but it's even better. Here's a list of restaurants where you can get some on one fun and exciting road trip, but it's in Arizona: The Most Delicious Arizona Road Trip Takes You To 8 Hole-In-The-Wall Fry Bread Restaurants. If you want to eat fry bread as a taco shell in New Mexico - and you absolutely do - try these spots instead: These 11 New Mexico Restaurants Make Fry Bread Tacos That Are Finger Lickin' Good
Related Articles
Explore New Mexico
Featured Addresses