14 Things You Have To Do Before You're An Official New Mexican
Some of the people who call New Mexico home have ancestors who've lived here for hundreds of years. Others are newer arrivals who visited the Land of Enchantment and got hooked. Whether you've been here forever or are a more recent transplant, there are certain experiences that you're likely to have if you spend enough time in New Mexico. This list is just for fun because, of course, we're a state full of diverse individuals. However, if you're looking to cement your identity as a New Mexican, here are some ideas to get you started. These are 14 things people do in New Mexico: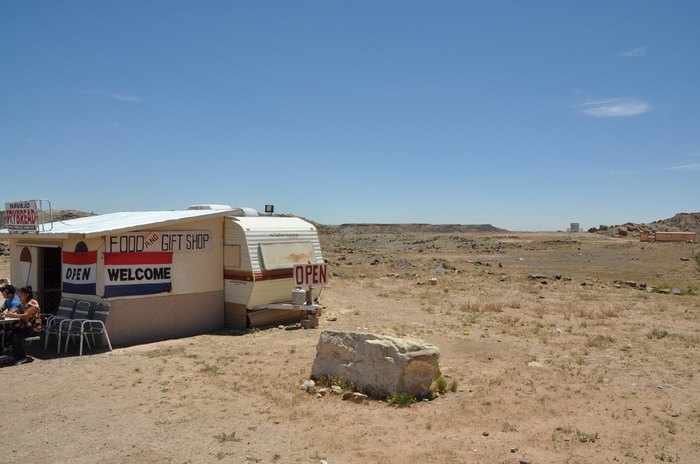 What other rites of passage belong on this list? Even if you haven't done all of these things, perhaps you can identify these iconic images of New Mexico.
OnlyInYourState may earn compensation through affiliate links in this article.
Things People Do In New Mexico
October 23, 2020
Is New Mexico a great place to live?
If you're considering moving to New Mexico, you'll be happy to know that many consider this state to be a wonderful place to settle down. New Mexico has a lot of reasons to love living here, from endless sunny days to a variety of ways to live. Cities like Albuquerque and Santa Fe are perfect for the urbanites out there, while it doesn't take much of a drive to get out into the quiet, sparsely populated areas if you're more of a loner. There is easy access to beautiful natural areas and a lot of great culture, food, and more to enjoy.
What are the best things about living in New Mexico?
Life in New Mexico is full of many great perks. For example, this state enjoys nearly 300 sunny days each year on average. Despite this, the state still gets rain and even snow in some areas, making its landscapes diverse. Another plus of NM life is the amazing food. New Mexican cuisine is certainly something worth experiencing, especially if you love chile (and if you're a New Mexican, you're kind of obligated to). New Mexico is also full of amazing places to visit. You can easily fill up a bucket list with vacation ideas without ever leaving the state.
What is New Mexico known for?
The Land of Enchantment is known for many things. When people think of New Mexico, an image of hot air balloons drifting over the desert often comes to mind. This state is also known for its wild-west history - it's not hard to find a small town where people like Billy the Kid were said to have passed through. The state is also known for its rich culture and love of things like turquoise, especially on the Turquoise Trail. It's not a heavily populated state, making it ideal for people who want to get out and explore natural landscapes or enjoy spectacularly starry skies.